---
Album Info
Album Veröffentlichung:
2022
HRA-Veröffentlichung:
11.11.2022
Das Album enthält Albumcover Booklet (PDF)
Wolfgang Amadeus Mozart (1756 - 1791): La clemenza di Tito, K. 621, Ouverture:

1

Mozart: La clemenza di Tito, K. 621, Ouverture

04:21

La clemenza di Tito, K. 621, Act I, Scene I:

2

Mozart: La clemenza di Tito, K. 621, Act I, Scene I: Recitativo. Ma ché? Sempre l'istesso

01:25

3

Mozart: La clemenza di Tito, K. 621, Act I, Scene I: Duetto. Come ti piace imponi

02:32

La clemenza di Tito, K. 621, Act I, Scene II:

4

Mozart: La clemenza di Tito, K. 621, Act I, Scene II: Recitativo. Amico, il passo affretta

01:05

5

Mozart: La clemenza di Tito, K. 621, Act I, Scene II: Aria. Deh, se piacer mi vuoi

05:12

La clemenza di Tito, K. 621, Act I, Scene III:

6

Mozart: La clemenza di Tito, K. 621, Act I, Scene III: Recitativo. Amico, ecco il momento

00:40

7

Mozart: La clemenza di Tito, K. 621, Act I, Scene III: Duettino. Deh prendi un dolce amplesso

00:55

La clemenza di Tito, K. 621, Act I, Scene IV:

8

Mozart: La clemenza di Tito, K. 621, Act I, Scene IV: Marcia (I)

01:42

9

Mozart: La clemenza di Tito, K. 621, Act I, Scene IV: Coro. Serbate, Oh Dei Custodi

01:43

10

Mozart: La clemenza di Tito, K. 621, Act I, Scene IV: Recitativo. Romani, quegli offerti tesori

00:39

11

Mozart: La clemenza di Tito, K. 621, Act I, Scene IV: Marcia (II)

00:58

12

Mozart: La clemenza di Tito, K. 621, Act I, Scene IV: Recitativo. Ah, sesto, amico

01:24

13

Mozart: La clemenza di Tito, K. 621, Act I, Scene IV: Aria. Del più sublime soglio

02:38

La clemenza di Tito, K. 621, Act I, Scene V:

14

Mozart: La clemenza di Tito, K. 621, Act I, Scene V: Recitativo. Moi ben...

00:35

15

Mozart: La clemenza di Tito, K. 621, Act I, Scene V: Duetto. Ah, perdona al primo affetto

02:49

La clemenza di Tito, K. 621, Act I, Scene VI:

16

Mozart: La clemenza di Tito, K. 621, Act I, Scene VI: Recitativo. Servilia! Augusta!

00:58

17

Mozart: La clemenza di Tito, K. 621, Act I, Scene VI: Aria. Ah, se se fosse intorno al trono

02:06

La clemenza di Tito, K. 621, Act I, Scene VII:

18

Mozart: La clemenza di Tito, K. 621, Act I, Scene VII: Recitativo. Felice me!

00:20

La clemenza di Tito, K. 621, Act I, Scene VIII:

19

Mozart: La clemenza di Tito, K. 621, Act I, Scene VIII: Recitativo. Ancora mi schernisce?

02:32

20

Mozart: La clemenza di Tito, K. 621, Act I, Scene VIII: Aria. Parto, parto, ma tu bien mio

06:10

La clemenza di Tito, K. 621, Act I, Scene IX:

21

Mozart: La clemenza di Tito, K. 621, Act I, Scene IX: Recitativo. Vedrai, Tito, vedrai, che alfin sì vile

00:42

22

Mozart: La clemenza di Tito, K. 621, Act I, Scene IX:. Terzetto vengo… Aspettate...

02:13

La clemenza di Tito, K. 621, Act I, Scene X:

23

Mozart: La clemenza di Tito, K. 621, Act I, Scene X: Recitativo accompagnato. Oh dei, che smania è questa

03:24

La clemenza di Tito, K. 621, Act I, Scene XI-XIV:

24

Mozart: La clemenza di Tito, K. 621, Act I, Scene XI-XIV: Quintetto con coro. Deh, conservate, oh dei

05:55

La clemenza di Tito, K. 621, Act II, Scene I:

25

Mozart: La clemenza di Tito, K. 621, Act II, Scene I: Recitativo. Sesto, come tu credi

00:58

26

Mozart: La clemenza di Tito, K. 621, Act II, Scene I: Aria. Torna di Tito a lato

02:25

La clemenza di Tito, K. 621, Act II, Scene II:

27

Mozart: La clemenza di Tito, K. 621, Act II, Scene II: Recitativo. Partir degg'io, o restar?

00:52

La clemenza di Tito, K. 621, Act II, Scene III:

28

Mozart: La clemenza di Tito, K. 621, Act II, Scene III: Recitativo. Sesto!

00:23

La clemenza di Tito, K. 621, Act II, Scene IV:

29

Mozart: La clemenza di Tito, K. 621, Act II, Scene IV: Terzetto. Se al volto mai ti senti

04:39

La clemenza di Tito, K. 621, Act II, Scene V:

30

Mozart: La clemenza di Tito, K. 621, Act II, Scene V: Coro. Ah, grazie si rendano

03:02

31

Mozart: La clemenza di Tito, K. 621, Act II, Scene V: Recitativo. Io non avrei riposo

00:34

32

Mozart: La clemenza di Tito, K. 621, Act II, Scene V: Aria. Tardi s'avvede

01:29

La clemenza di Tito, K. 621, Act II, Scene VI:

33

Mozart: La clemenza di Tito, K. 621, Act II, Scene VI: Recitativo. Annio, che rechi?

00:07

La clemenza di Tito, K. 621, Act II, Scene VII:

34

Mozart: La clemenza di Tito, K. 621, Act II, Scene VII: Recitativo. Signor pieta per lui

00:25

La clemenza di Tito, K. 621, Act II, Scene VII:

35

Mozart: La clemenza di Tito, K. 621, Act II, Scene VII: Aria. Tu fosti tradito

02:53

La clemenza di Tito, K. 621, Act II, Scene VIII:

36

Mozart: La clemenza di Tito, K. 621, Act II, Scene VIII: Recitativo accompagnato. Che orror! Che tradimento!

02:46

La clemenza di Tito, K. 621, Act II, Scene IX:

37

Mozart: La clemenza di Tito, K. 621, Act II, Scene IX: Terzetto. Quello di Tito è il volto!

03:16

38

Mozart: La clemenza di Tito, K. 621, Act II, Scene IX: Recitativo. Ah, Sesto, dunque è vero

01:16

39

Mozart: La clemenza di Tito, K. 621, Act II, Scene IX: Rondo. Deh per questo istante solo

06:58

La clemenza di Tito, K. 621, Act II, Scene X:

40

Mozart: La clemenza di Tito, K. 621, Act II, Scene X: Recitativo. Ove s'instese mai più contumace

01:21

La clemenza di Tito, K. 621, Act II, Scene XI:

41

Mozart: La clemenza di Tito, K. 621, Act II, Scene XI: Recitativo. Publio

00:17

42

Mozart: La clemenza di Tito, K. 621, Act II, Scene XI: Aria. Se all'impero, amici dei

04:56

La clemenza di Tito, K. 621, Act II, Scene XII:

43

Mozart: La clemenza di Tito, K. 621, Act II, Scene XII: Recitativo. Ah, Vitellia!

01:54

44

Mozart: La clemenza di Tito, K. 621, Act II, Scene XII: Aria. S'altro che lacrime

01:55

La clemenza di Tito, K. 621, Act II, Scene XIII:

45

Mozart: La clemenza di Tito, K. 621, Act II, Scene XIII: Recitativo accompagnato. Ecco il punto, oh Vitellia

02:11

46

Mozart: La clemenza di Tito, K. 621, Act II, Scene XIII: Rondo. Non più di fiori

06:58

La clemenza di Tito, K. 621, Act II, Scene XIV:

47

Mozart: La clemenza di Tito, K. 621, Act II, Scene XIV: Coro. Che del ciel, che degli dei

01:48

La clemenza di Tito, K. 621, Act II, Scene XV:

48

Mozart: La clemenza di Tito, K. 621, Act II, Scene XV: Recitativo. Eccoti, eccelso augusto

01:20

49

Mozart: La clemenza di Tito, K. 621, Act II, Scene XV: Recitativo accompagnato. Ma che giorno è mai questo?

01:36

50

Mozart: La clemenza di Tito, K. 621, Act II, Scene XV: Sestetto con coro. Tu, è ver, m'assolvi, augusto

03:27

Total Runtime

01:52:44
Info zu Mozart: La clemenza di Tito
Einmal mehr stellt Ben Glassberg, Musikdirektor der Opéra Rouen Normandie, sein Können in Sachen Mozart unter Beweis. Dabei steht ihm eine spektakuläre Besetzung mit u.a. Nicky Spence (vom BBC Music Magazin 2022 zur "Persönlichkeit des Jahres" gekürt) in seinem Rollendebüt als Titus und Simona Šaturová zur Seite. Mozart stellt sein musikalisches Genie in diesem, zeitgleich mit der Zauberflöte entstandenen Meisterwerk in den Dienst einer emotionsgeladenen Handlung zwischen leidenschaftlicher Liebe und katastrophalem Verrat.
Nicky Spence, Tenor (Tito)
Simona Šaturová, Sopran (Vitellia)
Anna Stephany, Mezzosopran (Sesto)
Chiara Skerath, Sopran (Servilia)
Antoinette Dennefeld, Mezzosopran (Annio)
David Steffens, Bass (Publio)
Orchestre de l'Opera de Rouen Normandie
Ben Glassberg, Dirigent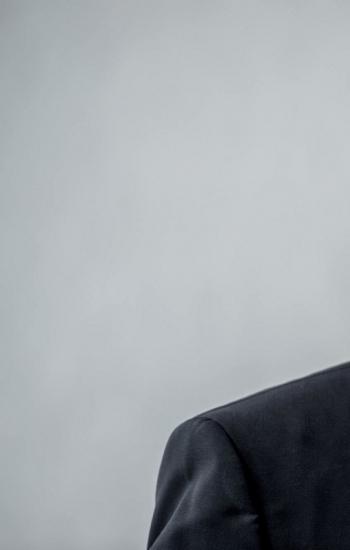 Orchestre de l'opéra de Rouen Normandie
The Orchestra is the beating heart of the house and is in its prime! With more than twenty years spent together and dedicated to transmitting their passion, the forty musicians who make up the orchestra are particularly committed to the region and its audiences, with an unlimited taste for all repertoires.
Whether they perform together, in a chamber ensemble or as soloists, their demands and search for excellence are always the same. These qualities are nurtured by their fruitful collaboration with Ben Glassberg, who has been their musical director for the past two years, as well as by their work with prestigious guest conductors on lyrical and symphonic projects. For the 2022-2023 season, the Orchestra is delighted to welcome such talented conductors as Chloé Dufresne, Olivia Clarke, Emilia Hoving and Kalena Bovell, and to welcome back Pierre Bleuse, Andreas Spering, David Bates and Pierre Dumoussaud. Newcomers include Roderick Cox and Koen Kessels.
Alternately in the pit for opera or on stage for symphony, the Orchestra explores the entire repertoire from baroque to contemporary. In search of interpretations that respect the different periods and styles, it plays the oldest scores on instruments with gut strings, often supplemented by natural brass and adapted timpani. Its virtuosity is not to be outdone when it comes to making itself available to the composers of our time and bringing musical creation to the ears of all.
The Orchestra, whose presence in the regions is a strong mission, is developing its season beyond Rouen with some fifty concerts in Normandy, from Giverny to Coutances, from Caen to Envermeu. He also has the honour of playing in major venues such as the Philharmonie de Paris, the Théâtre des Champs-Élysées, the Seine Musicale, the Opéra Comique, as well as the festivals of La Chaise-Dieu, Besançon, Brussels, Havana, New York, Delhi, Saint Petersburg and Muscat in the Sultanate of Oman.
Very committed to young audiences and to an ever wider sharing of music, it offers a wide range of educational activities throughout the country, in classrooms, hospitals, detention centres, etc. A pioneer in dematerialised scores, the Orchestra also conducts innovative digital experiments.
Ben Glassberg
Music Director of Opéra de Rouen Normandie, British conductor Ben Glassberg is fast making his mark on the global operatic and symphonic platform since winning the Grand Prix at the 55th Besançon Young Conductors Competition 2017 at the age of 23. Hailed for his 'revelatory conducting', Glassberg has become renowned for his attention to detail and ability to draw a vast depth of colours from orchestras and singers alike.
Upcoming highlights of the 2022/23 season include Verdi Rigoletto, Mozart La clemenza di Tito and Britten A Midsummer Night's Dream for Opéra de Rouen, and the start of his new position as Principal Guest Conductor at the Volksoper Wien with titles to include Wagner Der fliegende Holländer and Otto Nicolai Die lustigen Weiber von Windsor. On the Symphonic platform, he will return as Associate Guest Conductor to Orchestre National de Lyon and also Orquesta Filarmónica de Gran Canaria, Tokyo Metropolitan Symphony Orchestra, Teatro Massimo di Palermo, and Swedish Radio Symphony Orchestra.
Former Principal Conductor of The Glyndebourne Tour, Glassberg made his debut at the Glyndebourne Festival in 2017 conducting a performance of Mozart La clemenza di Tito, and has returned frequently since. Titles in the festival have included Donizetti Don Pasquale and Puccini Madama Butterfly, whilst on the tour, Verdi La Traviata, Beethoven Fidelio, Donizetti L'elisir d'amore and Offenbach Mesdames de la Halle. This follows recent operatic highlights of Mozart Die Zauberflöte for Opéra de Rouen Normandie, Puccini La bohème and Humperdinck Hansel and Gretel for English National Opera, and Britten The Turn of the Screw and the Mozart-Da Ponte trilogy for La Monnaie.
Recent symphonic work has included debuts with the BBC Philharmonic Orchestra at the BBC Proms, London Philharmonic Orchestra, BBC Symphony Orchestra, Tokyo Symphony Orchestra, Royal Philharmonic Orchestra, Orchestre Philharmonique de Radio France, Deutsche Radio Philharmonie, BBC Concert Orchestra and Detroit Symphony Orchestra amongst others.
Glassberg has also developed an extensive discography, most recently receiving great critical acclaim for his recording of Britten The Turn of the Screw with La Monnaie Chamber Orchestra which Alpha Classics described as a 'meticulous interpretation of a score'. Later this year, Alpha Classics will also release Glassberg's recording of Mozart La clemenza di Tito made with the orchestra of Opéra de Rouen Normandie in 2020.


Booklet für Mozart: La clemenza di Tito