---
Album Info
Album Veröffentlichung:
2021
HRA-Veröffentlichung:
22.06.2021
Das Album enthält Albumcover Booklet (PDF)
Andrea Gabrieli (1533 - 1585):

1

Gabrieli: Intonazione del Sesto Tono

01:42

Anonymous:

2

Anonymous: Deus in adiutorium

00:11

Carlo Milanuzzi (1590 - 1647):

3

Milanuzzi: Domine ad adiuvandum

02:00

Anonymous:

4

Anonymous: Dum esset rex

00:29

Giovanni Antonio Rigatti (1613 - 1648):

5

Rigatti: Dixit Dominus

05:18

Giovanni Battista Riccio (1570 - 1621):

6

Riccio: Sonata a 4

04:33

Anonymous:

7

Anonymous: Læva eius I

00:21

Giovanni Antonio Rigatti:

8

Rigatti: Laudate pueri

05:29

Serafino Patta (1580 - 1619):

9

Patta: Læva eius II

02:00

Anonymous:

10

Anonymous: Nigra sum I

00:28

Giovanni Antonio Rigatti:

11

Rigatti: Lætatus sum

05:34

Adriano Banchieri (1568 - 1634):

12

Banchieri: Nigra sum II

02:59

Anonymous:

13

Anonymous: Iam hiems transit

00:29

Giovanni Antonio Rigatti:

14

Rigatti: Nisi Dominus

03:40

Francesco Usper (1561 - 1641):

15

Usper: Ricercar Ottavo

03:35

Anonymous:

16

Anonymous: Speciosa facta es I

00:28

Giovanni Antonio Rigatti:

17

Rigatti: Lauda Ierusalem

05:11

Anonymous:

18

Anonymous: Speciosa facta es II

00:28

19

Anonymous: Ab initio

00:32

Gioanpietro Del Buono (1610 - 1657):

20

Buono: Ave Maris Stella

08:14

Anonymous:

21

Anonymous: Dignare me / Da mihi

00:30

22

Anonymous: Beatam me dicent

00:29

Giovanni Antonio Rigatti:

23

Rigatti: Magnificat

07:36

Adriano Banchieri:

24

Banchieri: Canzon L'Alcenagina sopra "Vestiva i colli"

02:47

Anonymous:

25

Anonymous: Concede non famulos tuos

01:07

26

Anonymous: Benedicamus Domino

00:32

Giovanni Antonio Rigatti:

27

Rigatti: Salve Regina

04:59

28

Rigatti: Plaudite manibus

04:59

Total Runtime

01:16:40
Info zu Rigatti: Vespro della Beata Vergine
Aus dem Schatten getreten: Zwei junge italienische Ensembles haben sich hier zusammengefunden, um eine Vesper des Monteverdi-Zeitgenossen Giovanni Antonio Rigatti wiederzubeleben, der zu den bedeutendsten italienischen Komponisten des frühen 17. Jahrhunderts zählt. Er verbrachte den größten Teil seiner musikalischen Karriere in Venedig und stand lange im Schatten Monteverdis. Die Vesper ist größtenteils aus Werken der Sammlung Messa e salmi ariosi a tre voci concertati (1643) zusammengestellt. Mit dreizehn bislang unveröffentlichten Stücken gibt es eine lebendige, einfallsreiche und ausdrucksstarke Vertonung des Vesper-Offiziums zu entdecken, die stilistisch Monteverdis Selva morale e spirituale nahesteht.
i Disinvolti
UtFaSol Ensemble
Massimo Lombardi, Dirigent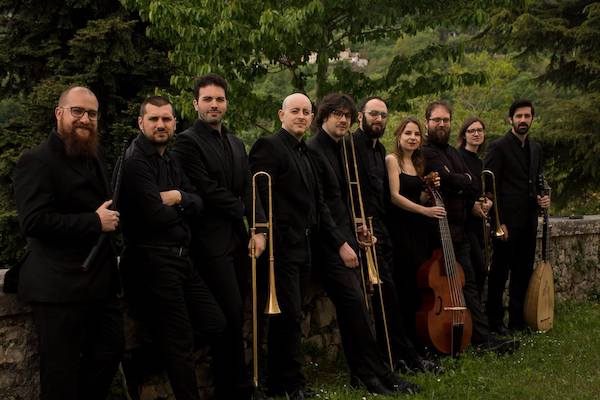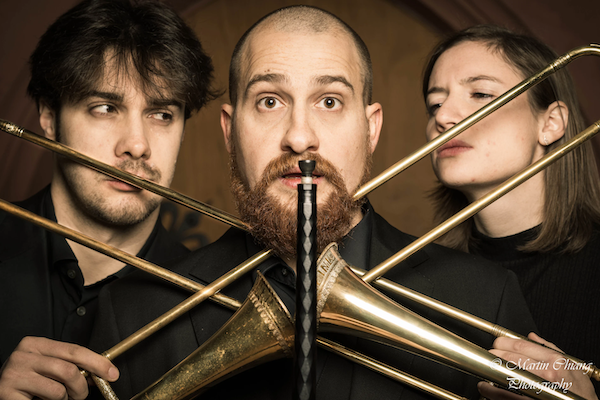 i Disinvolti
Founded in 2018, i Disinvolti is an early music ensemble whose main mission is the re-discovery of italian unedited music, with a special focus on three male voices repertoire from XVII century Venice and surroundings. Each of the group members has active collaborations - as an ensemble singer/player and as a soloist - with some of the most renown early music european groups, such as: Concerto Italiano, La Compagnia del Madrigale, Vox Luminis, Accademia Bizantina, De Labyrintho, Coro e Orchestra Ghislieri, La Risonanza, Odhecaton, Cantica Symphonia, Cantar Lontano, La Fonte Musica, La Cetra, La Venexiana, Ensemble Micrologus. Their debut album has been released by Arcana (Outhere): a «Vespro della beata vergine» by Giovanni Antonio Rigatti, recorded as World Premiere in collaboration with UtFaSol Ensemble.
UtFaSol Ensemble
Founded in 2013 by Pietro Modesti with the participation of Susanna Defendi and Valerio Mazzucconi (sackbut) UtFaSol Ensemble dedicates itself to the research, study and performance of Renaissance and Baroque music on historical instruments.
Its three members met during their studies at the Conservatory of Bergamo, their native city: they proceeded to specialize in historical performance practice at the Schola Cantorum Basiliensis in Basel, Switzerland.
The ensemble's repertoire encompasses music from the end of the fifteenth to the end of the seventeenth century. Depending on the concert programme, its instrumentation is extended to include bombards, shawms, percussions, violins, viols and organ.
Utfasol regularly collaborates with choirs and chamber groups including, among others, Ensemble Vocale Accademia d'Arcadia, Ensemble Biscantores, I Disinvolti.


Booklet für Rigatti: Vespro della Beata Vergine