---
Album Info
Album Veröffentlichung:
2023
HRA-Veröffentlichung:
01.06.2023
Das Album enthält Albumcover
1

Candela

06:12

2

Navegando en el aire #2

08:01

3

Gambas al ajillo

07:20

4

Palenque

06:46

5

Camelia

06:38

6

Sale el sol

06:51

Total Runtime

41:48
Info zu A Tribute to Paco de Lucia
The Danish ensemble Flamenco Passion meets three soloists, guitarist Mikkel Nordsø, violinist Bjarke Falgren and harmonica player Mathias Heise on the new album A Tribute to Paco de Lucia.
The group Flamenco Passion are among the very best flamenco fusion groups in Scandinavia, led by guitarist Poul Jacek Knudsen alongside bassist Nicolai Land and percussionist Anders Pedersen.
The album is a tribute to the late flamenco guitar icon Paco de Lucia, who has inspired countless flamenco artists and great jazz musicians such as Chick Corea and George Benson. The repertoire presented is original Flamenco Passion themes, one composition by Paco de Lucia plus two tracks composed by Mikkel Nordsø.
The album is a journey through moods and emotions, and the passion comes alive in the complex compositions with the recurrent themes and well performed improvisations.
Immerse yourself in the rich history of flamenco, unfolding with each strum of the guitar from some of the very best in the business!
Flamenco Passion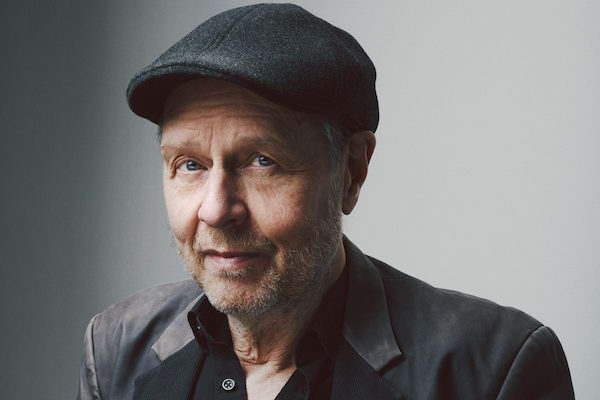 Mikkel Nordsø
(born 1955) Autodidact allmost! At the age of 11, he studied flamenco guitar at Christian Sievert. 15 years old, he became a member of Palle Mikkelborgs project V8, and the pioneer latin/funk group Buki-yamaz. As an instrumental front person in Sneakers and Anima (1980-85) he added rockguitar playing, new dimensions in DK. Starting Mikkel Nordsø Band in 1985 he created a platform for composing, which can be heard on MNB's 9 albums. On the 3 albums with Acoustic Guitars, 2 albums with Bombay Hotel and he contributes as a composer, as well as developing his skills on the acoustic guitar. Again as the main composer on the acoustic guitar he released in 2003 1 album with Timewave, in 2008 the DUO album with Tine Rehling (harp), 2 albums with Blue Lotus album(2009 -2014) and 3 albums with Nordsø & Theill (2017-19 ) Also as the main composer on the electric guitar he released his solo album Five Steps 2 Seven (featuring Terri Lyne Carrington). (2010), "Out There" with Mikkel Nordsø Quartet (featuring Alvin Queen)(2020) and Mikkel Nordsø Band "NINE" (2021)
M.N. has recorded/performed with an endless number of renowned artist in DK and abroad, has toured in Scandinavia, Europe, Greenland, Faro islands, USA, Canada, Brasil, Mexico, Guatemala, Indonesia, Marokko, South Africa, Ghana, Mali , South Korea, India and Thailand.
(Lakshminarayana Global festival 2005 with a.o. Dr. L. Subramaniam, Kavita Krishnamurti, Stanley Clarke and George Duke) and Copenhagen Jazzfestival 2005 With Thomas Clausen oktet featuring Gary Burton (US) In 2004 Raul Rekow (US) joines Mikkel Nordsø Band when not touring with Santana. In 2005 Mikkel Nordsø band played at Bombay and Dehli jazzfestival, and 2006 at Hua Hin Jazzfestival Thailand. 2007 and Essaoura Gnawa festival 2016. He was touring DK with Lan Doky project featuring David Sanborn, Randi Brecker, Terri Lyne Carrington, Gino Vanelli and Lisa Nilson In 2009 and 2010 he played Rio Harp Festival with Blue Lotus. In 2010 he played Rochester jazzfestival(USA) and London jazzfesival with Palle Mikkelborg and Marilyn Mazur.
Played as studiomusician on about 200 albums, filmscores, theatermusic, balletmusic, radio and TV appearance and played live/recorded with among others Terri Lyne Carrington (USA), Etienne M'bappe (Cameroun), Bob Mallach(USA), Randy Brecker USA), David Sanborn USA), John Abercrombie (USA), Gino Vanelli USA), Guinga and Carlos Malta (Brasil) Chuim (Brasil) Habib Koite(Mali) Toumani Diabate (Mali), Basikou Kyate (Mali) Moussa Diallo (Mali) Basiro Souso (Gambia) Mustafa Bakbou (Maroc) Mokthar Gania (Maroc), Johny Diany (South Africa) Youn Sun Nah (Korea)Subramaniam, Kavita Krishnamurti (india) Stanley Clarke and George Duke (US) Gary Burton (US) Tommy Emmanuel (Australia) Per Jørgensen, and Niels Peter Molvar (Norway) Palle Mikkelborg, Niels Henning Oersted Petersen, Marilyn Mazur, Kenneth Knudsen, Thomas Clausen, Danish Radio Big Band, Ars Nova Chorus.


Dieses Album enthält kein Booklet