---
Album Info
Album Veröffentlichung:
2023
HRA-Veröffentlichung:
24.08.2023
Das Album enthält Albumcover
1

Ritual Awakening

00:47

2

Transition Behavior

03:51

3

Wanderlust

06:27

4

Media Control

06:46

5

Ritual Being, Pt. 1 (feat. Remy Le Boeuf)

06:49

6

Rituals of Change, Pt. 1

01:53

7

Rituals of Change, Pt. 2

01:33

8

Rituals of Change, Pt. 3 (feat. Remy Le Boeuf & Ben Wendel)

01:49

9

Rituals of Change, Pt. 4 (feat. Remy Le Boeuf)

02:11

10

Obliquely Wrecked (feat. Justin Brown)

08:20

11

Transition Behavior Redux (feat. Remy Le Boeuf)

01:47

12

Ritual Being, Pt. 2

03:01

13

Family of Others

08:06

Total Runtime

53:20
Info zu Ritual Being
After a decade working as a jazz pianist in NYC, GRAMMY-nominated pianist and composer Pascal Le Boeuf took a leap of faith and enrolled in Princeton University's PhD program to explore the boundaries of jazz improvisation and contemporary classical composition. Seven years later, "Ritual Being" is a compendium of his explorations featuring leading performers Linda May Han Oh, Justin Brown, Friction Quartet, Sara Caswell, Todd Reynolds, Jessica Meyer, Nick Photinos, Remy Le Boeuf, Ben Wendel, and others. The title track "Ritual Being" is about the effects of mankind's behaviors on the planet and each other.
"Ritual Being" is a focused yet open-ended treatise on our daily habits. The new work encourages listeners to think about the semi-subconscious activities we undertake every day, and to consider the impact of those actions, whether social, environmental, or economic. The nine-piece hybrid ensemble features San Francisco's Friction Quartet, as well as Remy Le Boeuf on alto saxophone, Anna Webber on tenor saxophone, Martin Nevin on bass, and Jochen Rueckert on drums. We spoke with Pascal Le Boeuf, as well as Otis Harriel and Kevin Rogers of Friction Quartet, about "Ritual Being." We started with the work's core themes, and opened into a larger discussion about audience engagement and the creative process.
Pascal Le Boeuf, piano, compositions
Friction Quartet: (5, 12, 13)
Kevin Rogers, violin
Otis Harriel, violin
Taija Warbelow, viola
Doug Machiz, cello
Shattered Glass: (1, 2, 6-9, 11)
Katherine Liccardo, violin
Ravenna Lipchik, violin
Michael Davis, viola
Luke Krafka, cello
Max Jacob, bass
Linda May Han Oh, bass
Justin Brown, drums
Remy Le Boeuf, alto saxophone (2-5, 8, 9, 11, 12)
Ben Wendel, tenor saxophone (2, 3, 5, 8, 12)
Todd Reynolds, violin (3, 4)
Sara Caswell, violin (3)
Jessica Meyer, viola (3)
Nick Photinos, cello (3, 4, 10)
Kelli Kathman, flute (4)
Charles Yang, violin (10)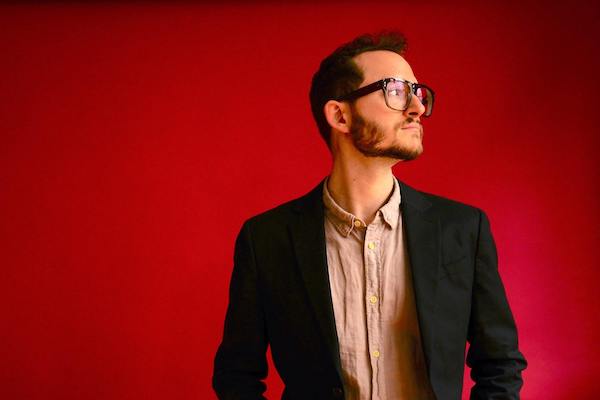 Pascal Le Boeuf
Described as "sleek, new" and "hyper-fluent" by the New York Times, Pascal Le Boeuf is a GRAMMY-nominated composer, jazz pianist, and electronic artist whose works range from modern improvised music to hybridizing notation-based chamber music with production-based technology.
Recent compositions include "Triple Concerto" for violin, percussion duo and orchestra featuring Barbora Kolářová and Arx Duo; "Imprints" with Alarm Will Sound; "I Am Not A Number" commissioned by New World Symphony; and "Out of the Gate" commissioned and premiered by Nu Deco Ensemble.
Recent commercial recordings and videos include collaborations with Tasha Warren & Dave Eggar, Friction Quartet, Akropolis Reed Quintet, Christian Euman, JACK Quartet, Hub New Music, Shattered Glass, Todd Reynolds, Sara Caswell, Jessica Meyer, Nick Photinos, Four/Ten Media, Bec Plexus featuring Ian Chang (of Son Lux), Dayna Stephens, Allan Harris, Linda Oh, Justin Brown, and the Le Boeuf Brothers Quintet (co-led by Remy Le Boeuf) praised by the New Yorker for "clearing their own path, mixing the solid swing of the jazz tradition with hip-hop, indie rock, and the complex techniques of classical modernism".
As a keyboardist, Pascal has played as support for D'Angelo's Black Messiah tour and Clean Bandit's Rather Be tour with Australian pop artist Meg Mac. He actively performs with Le Boeuf Brothers, saxophonist Jeff Coffin, jazz vocalist Allan Harris, and his piano trio "Pascal's Triangle".
Pascal's most recent awards include a 2023 Grammy nomination for "Best Instrumental Composition", a 2023 Guggenheim Fellowship, a 2020 Copland House Residency Award, and various Independent Music Awards in "Jazz", "Eclectic", "Electronica" and "Music Video" categories. Pascal has received commissions and grants from NEA, New World Symphony, Nu Deco Ensemble, the Lake George Music Festival, Lincoln Center Stage, Chamber Music America, New Music USA, and ASCAP. He composed music for the 2008 Emmy Award-winning movie King Lines, and won first place in the 2008 International Songwriting Competition.
Pascal is currently an Assistant Professor of the Practice of Music and Technology at the Vanderbilt University Blair School of Music, and a Harold W. Dodds Honorific Fellow and Ph.D. candidate in Music Composition at Princeton University.


Dieses Album enthält kein Booklet