---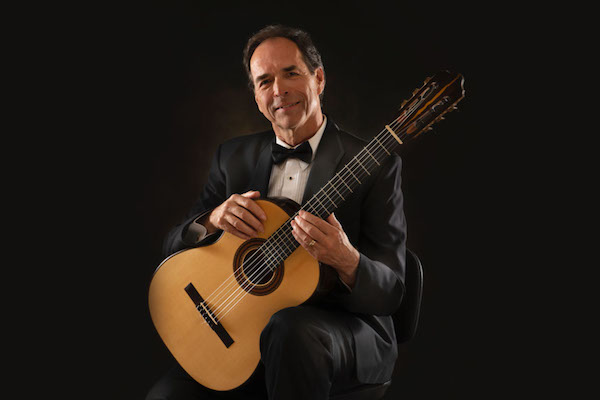 Alan Rinehart
has over 45 years experience as a professional classical guitarist and has made many contributions to the guitar world as a performer, teacher, and music editor. Completing studies at Western Michigan University and a Professional Music Training Diploma from Vancouver Community College, he studied lute repertoire and technique in London, England at the Early Music Centre with some of the U.K.'s best known early musicians. From 1983 to 2003 he was a faculty member of the music schools at the University of British Columbia and Vancouver Community College. He is a co-founder of The Vancouver Guitar Quartet. They became a regular part of the Vancouver and Western Canadian music scene from the late 1980s to 2003, with many concert and radio appearances.
After a long time residency in Vancouver, B.C., he moved to Nelson, B.C. in 2004 where he hosted "the Art and Times of the Guitar", a weekly one hour radio show devoted to classical guitar, for 11 seasons (176 shows) and was the coordinator of the 19th Northwest Guitar Festival, a 3 day event held in Nelson April 16-18, 2009. He currently lives in Kelowna, where he recently had the honour of performing for their Royal Highnesses the Duke and Duchess of Cambridge during their 2016 Royal Tour visit to BC.
He has released six solo albums and one release with the Vancouver Guitar Quartet that have received international critical praise. In 2017 he was nominated by Western Canada Music Awards for the Best Classical Artist award. His latest solo album, Verdi's Guitar was recently picked by US based Classical Guitar Magazine as one of the top 10 recordings of the year.