---
Biographie Dailey & Vincent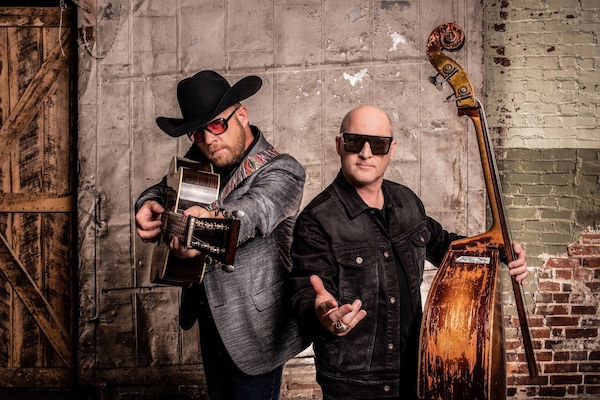 Jamie Dailey & Darrin Vincent
Jamie grew up singing and playing with family and regional groups all over middle Tennessee and Kentucky, but gained national attention when he joined Doyle Lawson & Quicksilver in 1998 as lead baritone and tenor singer. During Jamie's tenure, the band won 13 IBMA Awards–including seven Vocal Group of the Year awards and earned four Grammy® and five Dove Award nominations. Jamie has recorded with Dolly Parton, appeared on five Gaither Homecoming DVD's, was a guest on Ricky Skaggs' Grammy-winning Brand New Strings album, as well as dozens of other guest performances and collaborations to his credit. Jamie is a skilled musician, vocalist and songwriter, with a gift to entertain and always make folks feel right at home.
Darrin started singing at age three and playing music at age six as part of his family band, The Sally Mountain Show, along with sister Rhonda Vincent. As a member of Ricky Skaggs and Kentucky Thunder for more than 10 years, Darrin has won five Grammy Awards and eight IBMA Awards for Instrumental Group of the Year. He has performance and recording credits with dozens of artists including Dolly Parton, Nora Jones, Emmylou Harris, Earl Scruggs, Bruce Hornsby, Vince Gill, John Hartford, and many more. As well as producer credits on Grammy nominated projects with Rhonda Vincent, Susie Luchsinger, Cherryholmes and Hunter Berry. He is an accomplished musician and vocalist with expert abilities to arrange and create captivating music.