---
Biographie Modern Romance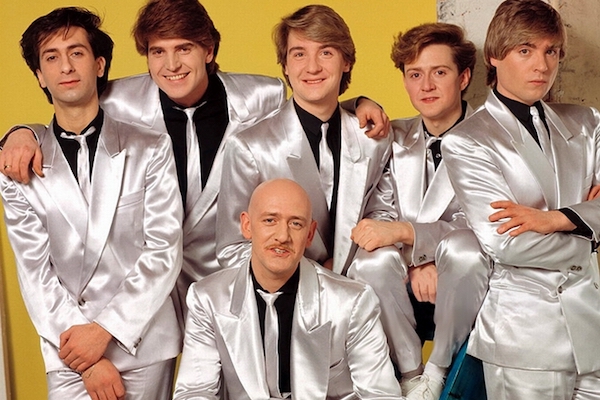 Modern Romance
Geoffrey Deane and David Jaymes formed Modern Romance from the ashes of punk band The Leyton Buzzards, in 1981. After two flop singles, Andy Kyriacou joined the band. He was fortunate enough to have joined only 8 weeks before the band charted with their first hit record, "Everybody Salsa". This was followed up with "Ay Ay Ay Ay Moosey" which made the top ten singles chart in the UK, soon to be followed by "Nothing Ever Goes The Way You Plan". The second part of this song, was remixed, renamed, and released as a single, reaching No.2 on the U.S. Billboard dance charts as "Can You Move". After another hit with "Cherry Pink and Apple Blossom White" the band saw their highest UK chart position, with "Best Years Of Our Lives." Three more hits followed, in 1983. "High Life" was first, followed by "Don't Stop That Crazy Rhythm" and their last chart hit, the beautiful ballad, "Walking In The Rain". Shortly after, the band broke up.
In 2001 Andy Kyriacou reformed the band, joining the burgeoning 80's revival scene and whilst being the only original member, has put together a line-up of top flight musicians, to make Modern Romance the perfect 80's band for the 21st Century.
In 1981 after a chance meeting, Andy, at the time a drummer, joined Modern Romance, a band with (unknown to him) two flop singles under their belts! Within 8 weeks of joining them Modern Romance had charted with Everybody Salsa, their first hit single. Andy toured the UK, Europe and the Far East with Modern Romance, picking up Gold Discs for tracks and albums released in several territories including Japan, Venezuela and of course, the UK.
Following the success of the first Shrek movie which featured Best Years of Our Lives on the soundtrack, Andy felt it was time to unleash the unique Modern Romance sound to a new generation. He relaunched the band in 1999, this time as lead singer, and the band have since toured extensively all over the world.