---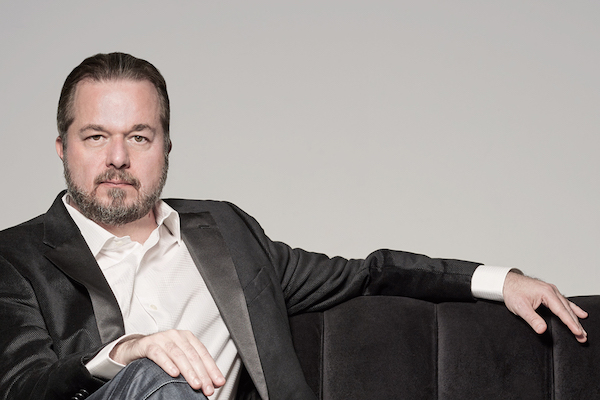 Corciolli
was born in the city of Sao Paulo, Brazil in 1968 and began to study piano at the age of 13 with Nair Tabet, a disciple of Magdalena Tagliaferro. Then, with Cacho Souza, he improved on the art of harmonizing and improvising jazz and Brazilian music. However, it was the electronic synthesizers, with their unlimited sonic variables, that deepened his relationship with music and composition.
He graduated with a degree in architecture, without ever leaving the music aside. Over the years, he played in several bands and also as a solo pianist, but it was the Brazilian bass legend Celso Pixinga and soon after, with the rhumba flamenco band Espírito Cigano, that consolidated his musical and professional experience. In 1992, he left the band in search of his own melodies.
A year later, he founded his own record label Azul Music, releasing his first solo album ALL THAT BINDS US. In 1995 came the UNIO MYSTICA album, a daring musical suite recorded in the Monastery of São Bento (in São Paulo) with Gregorian chants, Medieval Latin lyrics, soprano voice and orchestral arrangements. Acclaimed by the public and critics, the album was released in 40 countries and received a special blessing from His Holiness Pope John Paul II. The following year, Corciolli performed with the Tibetan Monks of Gaden Shartse in two memorable concerts at the "Memorial da América Latina", in São Paulo. With the monks, he recorded and released the album THE NEW MOON OF EAST, the first-ever encounter of sacred Tibetan tradition with the music of a Western composer.
As an independent artist, his remarkable accomplishments include more than 2 million CDs sold; Participation in soundtracks and international compilations alongside artists like Hans Zimmer, Vangelis, Enigma, The Alan Parsons Project, Sarah Brightman and Luciano Pavarotti among others; He has produced several artists and coordinated hundreds of projects for Azul Music, including 2 collections of CDs for the outstanding Brazilian magazine "Caras", which together sum 12 million CDs marketed in newsstands all over Brazil.
In recent years, he has been dedicating himself to film soundtracks composition, incorporating the language of the synthesizers to the acoustic and orchestral sounds; His music has gained remarkable recognition, especially in the U.S., where he has about 600k listeners on PANDORA internet radio.
Music to enjoy in the silent spaces of the soul.