---
Biographie Nordsø & Theill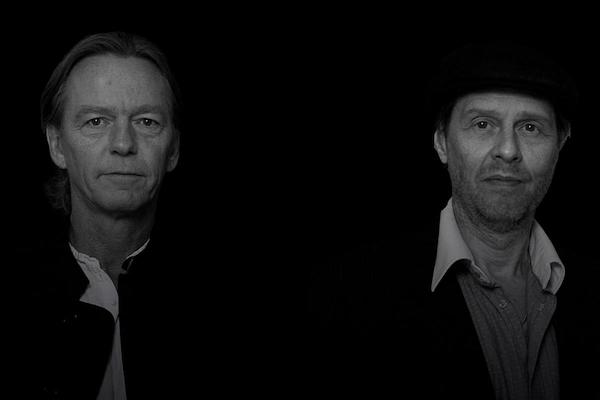 Nordsø & Theill
Since the late 1970s, Mikkel Nordsø and Ole Theill have both been influential key musicians on the Danish jazz scene as well as internationally, playing with the likes of Santana, L. Subramaniam, Jan Akkerman and George Duke. They have also played in many local projects, including Bombay Hotel - with Kenneth Knudsen on keyboards. On their first album together from 1989, they bridged jazz fusion, new age and traditional Asian music, creating an ethereal expression that still stands out.
On their latest album together, Mikkel Nordsø, on flute and guitar, and Ole Thiell on various instruments, continue to work with the soundscapes born then, creating a shared musical language of an almost spiritual nature.
Mikkel Nordsø
first came to prominence when he helped launch Latin pioneers Buki-Yamaz and later joined the likes of Sanne Salomonsen and Jacob Andersen in Sneakers, where his sweeping rock spades gave the orchestra both sophistication and rock attack. So when Sneakers went its separate ways in 1985, it was logical to form the Mikkel Nordsø Band, and since then the orchestra has enjoyed iconic status as a launch pad for guitar playing of a very special quality. Over the years, Mikkel Nordsø Band has been regarded as Scandinavia's undisputed coolest jazz/latin-inspired rock band with percussionists in a class of their own.
Ole Theill
is a Danish drummer, tabla player and composer. He has played with Acoustic Guitars, Alpha Centauri, Anima, Entrance, Avantgarden Party, Blue Lotus, Koxbox, Savage Rose, Lars Møller Group, C.V. Jørgensen and Black Sun. In 1989 Ole Theill formed the project Bombay Hotel with Kenneth Knudsen and Mikkel Nordsø, who released an album under this title. Ole Theill has also played with the Mikkel Nordsø Band, Pia Raug, Jan Akkermann, Lis Sørensen, Palle Mikkelborg (Entrance) and Van Morrison.