---
Album info
Label: Genuin
Genre: Classical
Subgenre: Chamber Music
Artist: Dorukhan Doruk
Composer: Giovanni Sollima (1962), Ahmet Adnan Saygun (1907–1991), Fazil Say (1970), Gaspar Cassadó (1897–1966), Ernest Bloch (1880–1959)
Album including Album cover Booklet (PDF)
Ahmet Adnan Saygun (1907 - 1991): La Folia:

1

Saygun: La Folia

07:08

Partita for Violoncello Alone, Op. 31:

2

Saygun: Partita for Violoncello Alone, Op. 31: I. Lento

03:33

3

Saygun: Partita for Violoncello Alone, Op. 31: II. Vivo

02:02

4

Saygun: Partita for Violoncello Alone, Op. 31: III. Adagio

05:07

5

Saygun: Partita for Violoncello Alone, Op. 31: IV. Allegretto

04:20

6

Saygun: Partita for Violoncello Alone, Op. 31: V. Allegretto moderato

03:23

Fazıl Say (b. 1970): Sonata for Cello Solo, Op. 92b:

7

Say: Sonata for Cello Solo, Op. 92b: I. Largo espressivo

05:51

8

Say: Sonata for Cello Solo, Op. 92b: II. Allegro assai molto energico

05:20

Gaspar Cassadó (1897 - 1966): Suite for Cello:

9

Cassadó: Suite for Cello: I. Preludio–Fantasia

06:33

10

Cassadó: Suite for Cello: II. Sardana (Danza)

04:49

11

Cassadó: Suite for Cello: III. Intermezzo e danza finale

05:59

Ernest Bloch (1880 - 1959): Suite No. 1 for Cello Solo:

12

Bloch: Suite No. 1 for Cello Solo: I. Prelude

02:53

13

Bloch: Suite No. 1 for Cello Solo: II. Allegro

02:18

14

Bloch: Suite No. 1 for Cello Solo: III. Canzona

03:39

15

Bloch: Suite No. 1 for Cello Solo: IV. Allegro

03:01

Giovanni Sollima (b. 1962): La Tempesta:

16

Sollima: La Tempesta

03:38

Total Runtime

01:09:34
Info for Elusive Lights

The cello is said to be the instrument most similar to the human voice. On his new GENUIN album, the outstanding cellist Dorukhan Doruk brings out the vocal qualities of the cello and its ability to let the tones shine. On the recording, he plays exclusively works for cello solo of the 20th and 21st centuries, including two works by great Turkish composers, namely Ahmet Adnan Saygun and Fazıl Say, as well as compositions by Gaspar Cassadó, Ernest Bloch, and Giovanni Sollima. The winner of multiple international prizes has recorded a program "from Darkness into Light", which ranges from Saygun's veiled sounds to Sollima's virtuoso caprices. Exciting new territory!
Dorukhan Doruk, cello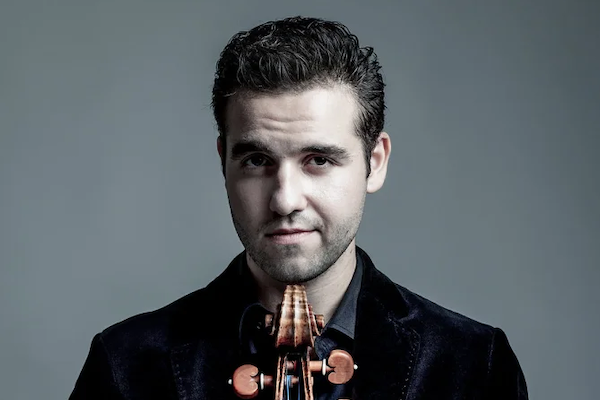 Dorukhan Doruk
has been awarded in numerous international competitions, including the 2nd prize of the 10th Witold Lutosławski International Cello Competition and 1st prizes of the Antonio Janigro Cello Competition and the Liezen Cello Competition. As a soloist, he played in major concert halls such as Vienna Konzerthaus, Tonhalle Zurich, Stadtcasino Basel, Victoria Hall Geneva and Warsaw Philharmonic Concert Hall, and was invited to renowned festivals such as Verbier Festival, Schleswig-Holstein Music Festival and Istanbul Music Festival.
In the course of his career as a soloist, Dorukhan Doruk played with many orchestras in Europe and Asia, such as Warsaw Philharmonic Orchestra, Württembergisches Kammerorchester and Seongnam Philharmonic Orchestra, as well as all state and private symphony orchestras in Turkey. Together with the composer on piano, he performed Fazıl Says cello sonata Four Cities in Turkey, Switzerland and Austria.
Born in Istanbul in 1991, Doruk started taking cello lessons with Dilbağ Tokay in his hometown and then continued his training with Claus Kanngiesser at HfMT Köln and with Truls Mørk in Oslo. For his Konzertexamen, he moved to Berlin and studied with Jens Peter Maintz at UdK. He also took masterclasses with renown cellists such as Yo-Yo Ma, Gary Hoffman, David Geringas and Steven Isserlis.
Dorukhan Doruk received support from Orpheum Foundation, Dr. Carl-Dörken Stiftung and Deutsche Stiftung Musikleben which generously provided him the opportunity to play a cello made by Paolo Antonio Testore. Between 2010–2017 he was a scholar of Güher and Süher Pekinel – Young Musicians on World Stages Project sponsored by Tüpraş, which enabled him to perform on a Lupot Cello for this period.
Together with pianist Can Çakmur and violinist Veriko Tchumburidze Doruk is a member of Trio Vecando. Since March 2023, he is the new 1st solo cellist at Tonhalle Düsseldorf.

Booklet for Elusive Lights