---
Album info
Album including Album cover Booklet (PDF)
Alfonso Ferrabosco (1575 - 1628): Lessons for 1, 2 & 3 Viols:

1

Ferrabosco: Lessons for 1, 2 & 3 Viols: Prelude 2 (Page 34)

01:10

2

Ferrabosco: Lessons for 1, 2 & 3 Viols: Almaine – Coranto I (Page 17)

04:44

3

Ferrabosco: Lessons for 1, 2 & 3 Viols: Galliard – Coranto II (Page 25)

04:23

4

Ferrabosco: Lessons for 1, 2 & 3 Viols: Almaine – Coranto II* (Page 31)

04:35

5

Ferrabosco: Lessons for 1, 2 & 3 Viols: Galliard – Coranto II* (Page 30)

04:16

6

Ferrabosco: Lessons for 1, 2 & 3 Viols: Prelude 3 (Page 35)

00:49

7

Ferrabosco: Lessons for 1, 2 & 3 Viols: Almaine – Coranto III (Page 1)

06:14

8

Ferrabosco: Lessons for 1, 2 & 3 Viols: Galliard – Coranto III (Page 2)

03:47

9

Ferrabosco: Lessons for 1, 2 & 3 Viols: Almaine – Coranto IV (Page 3)

05:19

10

Ferrabosco: Lessons for 1, 2 & 3 Viols: Prelude 1 (Page 34)

01:00

11

Ferrabosco: Lessons for 1, 2 & 3 Viols: Galliard – Coranto IV (Page 11)

05:20

12

Ferrabosco: Lessons for 1, 2 & 3 Viols: Almaine – Coranto V (Page 12)

05:56

13

Ferrabosco: Lessons for 1, 2 & 3 Viols: Pavan – Coranto (Page 14)

06:13

Total Runtime

53:46
Info for Music to Hear... Alfonso Ferrabosco: Music for Lyra Viol from 1609

Recorded during the 2020 lockdown, Richard Boothby explores the solo and duo Viol music of Alfonso Ferrabosco the younger. The lyra viol and it's music is one of the last undiscovered gems of music, and Alfonso Ferrabosco is it's greatest exponent. It is in the category of 'hard to define, easy to recognise': it is at once an instrument, a style of playing and a genre of instrumental music, and, while not exclusively English, by far the largest part of it's repertory is from these isles. A composer favoured by Queen Elizabeth I and James I, Ferrabosco also wrote music for stage works by playwright Ben Jonson, some of which would by heard in performance at Shakespeare's Globe. Added to this he was a renowned player of the viol - a visiting court musician declaring that there was no player of 'La lyre' in Italy: "who was fit to be compared with the great 'Farabosco d'Angleterre'." Richard Boothby has been playing the viol ever since David Fallows handed him a tenor viol in 1977. After further study with Nikolaus Harnoncourt in Salzburg, he helped to found The Purcell Quartet in 1984 and Fretwork in 1985. He has endeavoured to enrich the viol-consort repertory with new music from today's finest composers, from Elvis Costello to George Benjamin, from Alexander Goehr to Nico Muhly. With the Purcell Quartet, he recorded nearly 50 albums for Hyperion and Chandos; and with Fretwork over 40 albums for Virgin Classics, Harmonia Mundi USA and most recently, Signum Classics.
"These are intimate performances of intimate music, yes; but the writing and the playing are such that chordal and contrapuntal textures, beefy bass lines and flute-like cantabiles just about do the job of an entire consort of viols." (Gramophone)
Richard Boothby, viola da gamba
sako Morikawa, viola da gamba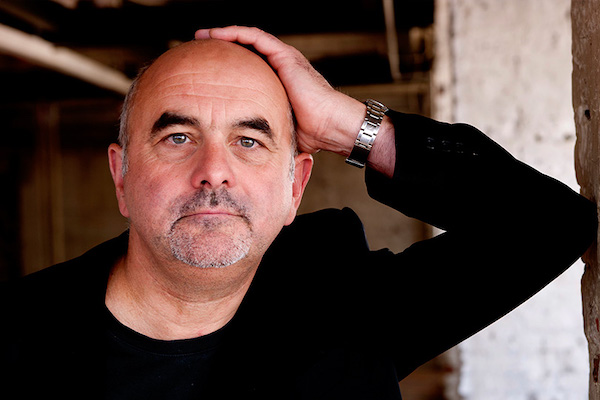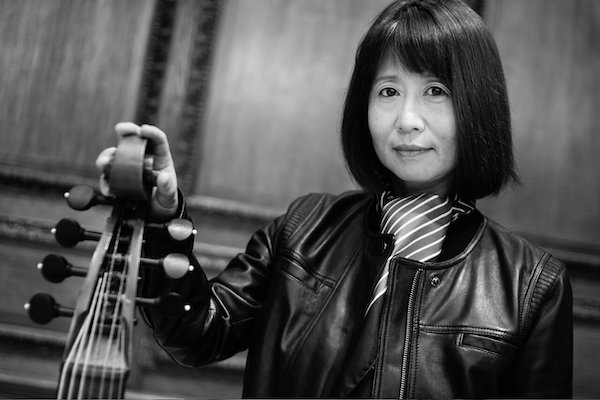 Richard Boothby
After studying with David Fallows and Nikolaus Harnoncourt in Salzburg, Richard founded the Purcell Quartet in 1984 and was a founding member of Fretwork in 1985. Since then his career has been bound up with these two groups, with whom he records and tours; and through whom he plays the broadest range of repertory for the viol, from the earliest music to the latest contemporary music.
With the Purcell Quartet he has recorded nearly 50 albums for Hyperion and Chandos, and with Fretwork he recorded over 50 albums for Virgin Classics, Harmonia Mundi USA and currently Signum Classics. His arrangements and recordings of Bach's keyboard music, including the Goldberg Variations for viol consort, has won particular praise.
Richard is a prime mover in the quest to enrich the viol repertory with new music and has been involved in commissioning music from George Benjamin, Michael Nyman, Alexander Goehr, Orlando Gough and Elvis Costello, among many others.
He has directed performances of Monteverdi's L'Incoronazione di Poppea with the Purcell Quartet; and in 2001 directed them in a fully-staged production of L'Orfeo, with Mark Padmore in the title role.
His first solo disc was of Bach's sonatas on Chandos and the next was the complete solo lyra viol of William Lawes on HMU, using one of the wonderful original instruments of the RCM collection.
His latest was of the recently rediscovered Teleman solo Fantasias; and in 2020 he plans a recording of some more newly uncovered sonatas by Carl Friedrich Abel, with Mahan Esfahani, and Abel's only vocal work, and aria with viol obligato, with Iestyn Davies.
Asako Morikawa
was born Japan. She started playing the viol at 12, influenced by her father's strong interest in early music. After studying viol with Tetsuya Nakano at the Toho Gakuen School of Music in Tokyo she moved to Netherlands to further her studies with Wieland Kuijken at the Royal Conservatorium in The Hague. Later Asako studied baroque violin with Thomas Albert at the Hochschule for Künste Bremen, and as a baroque violinist she has performed and recorded with Bremen Baroque Orchestra, Musicalische Company and Musica Fiata.
Asako Morikawa has been a member of Fretwork since 2004, but has also played with many other leading groups including Simon Standage's Collegium Musicum 90, Amsterdam Baroque Orchestra and the Amsterdam Concertgebouw Orchestra. She is in demand as viol soloist and continuo player throughout Europe, Japan, Russia, Australia, the USA, Canada and South America. She teaches regularly at Dartington International Summer School, Easter Early Music Course and for Japanese Viola da Gamba Society.

Booklet for Music to Hear... Alfonso Ferrabosco: Music for Lyra Viol from 1609