---
Album info
Album including Album cover
1

Something in the Water

04:33

2

No Silver Lining

04:20

3

Toxic Train

04:28

4

Your Exit

03:29

5

Too Much Love

03:27

6

The Messenger

03:26

7

Twisted Attitude

03:30

8

Nowhere Bound

03:10

9

Chimera

03:39

10

Hell or Heaven

03:34

11

XIT

05:58

Total Runtime

43:34
Info for XIT

Long-running Swedish melodic hard rockers House Of Shakira have announced the upcoming release of their new studio album "XIT" on April 21, 2023. This new album follows the band's last studio album (and ninth overall), "Radiocarbon" in 2019 and the 25th Anniversary reissue of the band's debut album "Lint" in March 2022. "XIT" once again showcases why House Of Shakira have been one of the most consistently unique bands in the melodic hard rock genre over the course of their multi-decade career.
House Of Shakira is known for having a distinct sound that stands out amongst other bands in the genre. They create melodic rock of the highest quality by mixing hard rock with several other musical styles. The vocals soar, the melodies rise, and the guitars bring it all back together. All these components make listening to the band's music a sensational experience. Because of the diversity of the music, House Of Shakira does not fall under your typical hard rock banner and in a world of musical clones, this is indeed a breath of fresh air. House Of Shakira are one of the most consistent and enjoyable melodic hard rock bands out there, as proved through their body of work over the decades.
Originally called The Station, House Of Shakira is a Swedish melodic hard rock band originally formed in Stockholm in 1991. After deciding to change their name at the behest of a Swedish record label, "The Record Station", who thought the band's name was too close to their own, their new moniker came about in an interesting way. A German magazine that had reviewed their demo and noticed the band had no name ran a contest to have their readers pick the band's name. Geoff Noddings, a reader from England, entered the contest and suggested the name "House Of Shakira". In 1991, newspapers in England had written about a boutique store in London called "The House of Shakira." Using the sale of clothes in the boutique as a cover, the store actually offered and sold a very different commodity, as it was in fact a bordello. The band loved the name and thought then, and still today, that the name is a nice metaphor for something that is not what it seems to be. That certainly fits in with their music not being what one would normally expect of 'melodic rock'.
Andreas Novak, vocals
Mats Hallstensson, guitars, vocals
Anders Lundström, guitars
Per Schelander, bass, vocals
Martin Larsson, drums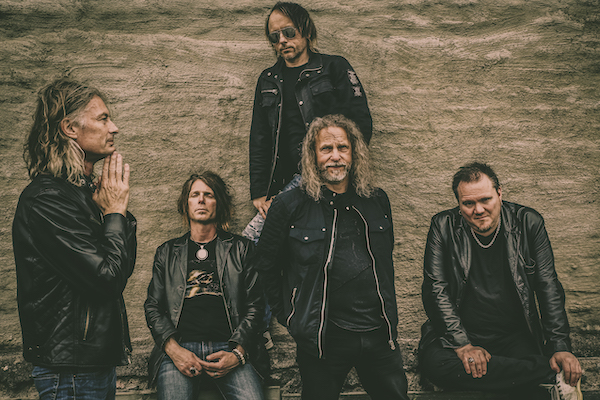 House Of Shakira
is a Swedish melodic Hard Rock band formed originally in Stockholm around 1991. The band carries a unique sound that stands out among other bands in the same genre. HOUSE OF SHAKIRA produces melodic rock of the very highest quality due to a constant mixing of hard rock with several other musical styles - the vocals soar, the melodies rise and the guitars bring it all together. All these components makes listening to HOUSE OF SHAKIRA's music a sensational experience. Because of the diversity of the lyrics and the music, HOUSE OF SHAKIRA does not fall under your typical Hard Rock classification; they find a wider musically interested audience and fan community.
HOUSE OF SHAKIRAs debut "Lint"(bluestone) hit the stores in 1997 and was nominated best debut album by magazines and e-zines all over Europe. Some magazines went even further in their praises of the band and put " Lint "up on the "top-ten list" of debut albums ever. The band has been around for fifteen years now and the members are still creative and push themselves to write the best songs in rock n' roll today. "Radiocarbon" is the band's ninth original studio album and shows a band at the top of their game. House Of Shakira are one of the most consistent and enjoyable melodic hard rock bands out there, long may that continue!

This album contains no booklet.