---
Album info
Album including Album cover
I`m sorry!
Dear HIGHRESAUDIO Visitor,
due to territorial constraints and also different releases dates in each country you currently can`t purchase this album. We are updating our release dates twice a week. So, please feel free to check from time-to-time, if the album is available for your country.
We suggest, that you bookmark the album and use our Short List function.
Thank you for your understanding and patience.
Yours sincerely, HIGHRESAUDIO
Stephan Moccio (b. 1972):

1

October

03:46

2

Dukes

02:18

3

Taschen

00:50

4

Ow

03:35

5

Zephyr (Edit)

01:20

6

Adore

01:51

7

1972

01:30

8

Porcelain

03:27

9

La Serre

02:17

10

Mojo

03:51

11

David's Whisper

02:37

12

Carrie

02:50

13

Nu

02:21

14

Couture (Exposure Remix)

03:28

15

White

03:18

16

Sirens

02:55

17

Red

01:18

18

Neville Park

01:38

19

Gabrielle

03:04

20

Manhattan

03:24

21

Cadeau

03:31

22

VII

02:13

23

Life

03:36

24

PDG

03:09

25

Waiting

01:47

26

Canterbury

02:51

27

Sun

02:10

28

In

02:58

29

Chouchou

02:16

30

Mirror

01:14

31

Boulevard

01:02

32

YUL

01:29

33

Snow

03:03

34

Elisabeth

00:53

35

Leopold

04:25

36

Saffron

01:26

37

Tristesse

02:20

38

Vanilla

01:19

39

Window

02:04

40

Begin

01:05

41

Blue

03:56

42

Hourglass

00:47

43

Violette

05:37

44

Bonbons

01:28

45

Raffaele

01:45

46

Noir

01:14

47

Cherry

02:08

48

Manolete

04:04

49

Auburn

00:55

50

Aqua

04:19

51

October (Orchestral Version)

04:12

52

She

03:43

Total Runtime

02:10:37
Info for THE ARCHIVES

It might be surprising that the Oscar and Grammy nominated gentleman behind massive inescapable hits for Miley Cyrus, The Weeknd, and Celine Dion is a classically trained impresario. However, for producer, songwriter, composer and musician Stephan Moccio, bringing a timeless aesthetic into the modern musical landscape comes naturally.
"I love to show people that great melodies and lush harmonies can exist on the radio and in film," he says. "I've lived on both sides of the medium. I've been studying classical music my whole life, and I try to inject that into pop. It comes out of my fingers when I sit at the piano."
With its simmering waltz, entrancing orchestral strings, and elegant piano played by Stephan, "Earned It" became a #3 Hot 100 hit song, earning a quintuple-platinum plaque, an Oscar nomination and Grammy awards. It firmly established his style too with The Weeknd personally requesting "that Stephan Moccio classical thing" for his third full-length album. In the meantime, he penned music for everyone from Jon Bellion to Jordan Smith, Skylar Grey to Gladys Knight, while further expanding his imprint in the film and television worlds.
Ultimately, the world is only beginning to embrace Stephan's sound. "I love the arc of a song—how it starts, builds, and fades out," he leaves off. "I have so much reverence for that. It's the way I complete melodies on the piano. There's something about a sound all centered around live musicians. People need that human touch and something real. When anybody hears my music, I want them to feel emotions number one. That drives everything. No matter what I do, there's a lot of love I put into it. I've learned if you do things that move you, you can move others."
Stephan Moccio, piano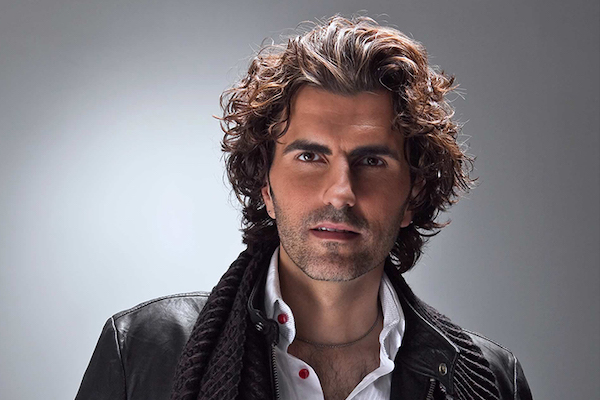 Stephan Moccio
Four years ago, Stephan Moccio was struck by a flash of inspiration that set him on the path to fulfilling a lifelong dream. Recognized in 1988, this dream was to create an epic anthem for the Olympic games upon their return to Canada. Recently released nationwide, his 2010 Olympic theme "I Believe," performed by the young and talented Nikki Yanofsky, invokes the captivating spirit of the games while bringing all Canadians together in support of a country destined to win at home.
Working alongside long-time friend and eventual collaborator, Alan Frew of Glass Tiger fame, Stephan has created a musical classic, representing the emotional, uplifting and empowering disposition of the Olympics. In addition to the official 2010 song, Stephan has reworked the theme for over 200 cues to be heard throughout CTV's 16-day broadcast.
Stephan's sophomore album is slated to be released in the Spring of 2010 and will follow the success of his debut album – a collection of 22 sophisticated and subtle solo piano compositions (EXPOSURE), which earned him accolades from around the world. BILLBOARD Magazine boldly stated, "Stephan Moccio's piano acts as the poet's pen," which positioned Moccio as one of the world's premier talents.
Stephan's musical life began with piano lessons at the age of four. After an award-winning teen music career, he went on to complete an honours degree in composition and piano performance at the University of Western Ontario. He was offered a scholarship to the famed Berklee College of Music in Boston, but instead chose to focus on developing his professional career, signing a publishing deal with Sony/ATV Music Publishing at the age of 22. Throughout his eight-year tenure at Sony/ATV, he matured as a songwriter, producer, arranger and performer, leaving in 2003 to form his own publishing company, Sing Little Penguin Inc.
Stephan has written songs for international superstars such as Céline Dion ("A New Day Has Come"), Sarah Brightman, Josh Groban, Olivia Newton-John and chanteuse Hayley Westenra.
With experience conducting the Toronto Symphony Orchestra and the Montreal Symphony Orchestra "I Believe" sessions, Stephan has begun to distinguish himself as a remarkably engaging international talent, bringing to life his outstanding work in all of his established roles of performer, arranger, composer, songwriter and producer.

This album contains no booklet.