---
Album info
Album including Album cover
I`m sorry!
Dear HIGHRESAUDIO Visitor,
due to territorial constraints and also different releases dates in each country you currently can`t purchase this album. We are updating our release dates twice a week. So, please feel free to check from time-to-time, if the album is available for your country.
We suggest, that you bookmark the album and use our Short List function.
Thank you for your understanding and patience.
Yours sincerely, HIGHRESAUDIO
1

Plentiful (Originals)

03:01

2

Skydive (Originals)

03:01

3

Best Of Me (Originals)

03:58

4

Dead End Road (Originals)

03:32

5

Is It Insane (Originals)

06:21

6

Billions (Originals)

03:19

7

Love When You Call My Name (Originals)

03:37

8

Only You (Originals)

03:15

9

Daffodils (Originals)

04:33

10

Old Memories (Originals)

03:01

11

Nat King Cole (Originals)

03:39

12

Paper Flowers (Originals)

03:24

13

Like Water (Originals)

03:57

14

Stay

03:33

15

In Common (Black Coffee Remix)

04:58

16

KEYS

03:01

17

Only You (Unlocked)

03:01

18

Skydive (Unlocked)

03:01

19

Best Of Me (Unlocked)

03:49

20

LALA (Unlocked)

04:26

21

Nat King Cole (Unlocked)

04:05

22

Is It Insane (Unlocked)

04:27

23

Come For Me (Unlocked)

03:29

24

Old Memories (Unlocked)

03:52

25

Dead End Road (Unlocked)

03:32

26

Love When You Call My Name (Unlocked)

03:15

27

Daffodils (Unlocked)

03:01

28

Billions (Unlocked)

03:00

29

Trillions

03:01

30

In Common (Kaskade Radio Mix)

03:16

Total Runtime

01:49:25
Info for KEYS II

15-time GRAMMY® Award-winning artist and worldwide-celebrated music icon Alicia Keys announces KEYS II. The deluxe edition of her critically acclaimed double album will release on August 12th and will include two new songs featuring Brent Faiyaz and Lucky Daye respectively.
As with the previously released version KEYS listeners will be treated to a dual, one-of-a-kind sonic experience – the originals side contains songs that are quintessentially Alicia, reminiscent of the ground-breaking soundscape that everyone has come to know and love since her debut. The Unlocked side heightens the listening experience as Alicia samples her KEYS originals with the help of GRAMMY® Award winning producer Mike WiLL Made-It for a fresh irresistible vibe.
After performing to sold-out houses across Europe, Alicia is now taking 'ALICIA + KEYS WORLD TOUR" stateside. Critics across Europe have raved about her current tour production, including Clash Magazine which said… "for two hours, Alicia Keys encapsulated why she is one of the great talents of modern music. She can do it all: sing, play piano, DJ and most importantly put on an incredible spectacle for her fans."
Alicia Keys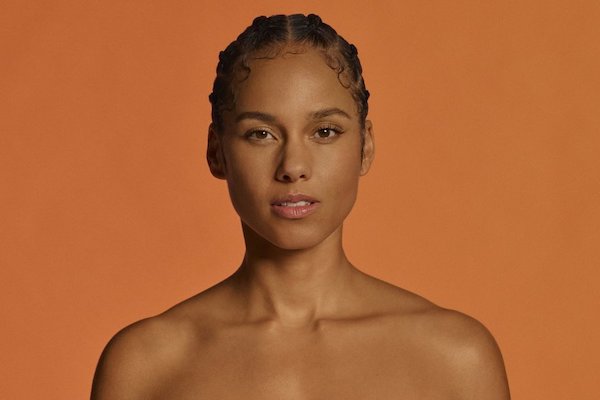 Alicia Keys
Alicia Keys was born in New York in a musical environment dominated by stars like Biggie and Jay Z. The natural talent of the young Alicia Keys was soon transformed into an explosive mixture of hip-hop and soul, with an incredible ability to create good songs as a composer, showing a maturity that one would expect in a young age. If we add all the vocal strength of Alice, his heartfelt live performances and his experience as a classical pianist, is easy to think that Alicia Keys has a good chance of becoming the new Roberta Flack of our generation.
From the beginning, Alicia Keys has been the subject of genuine dispute between some of the major record companies in the world, in their desire to incorporate into its catalog of artists to a star with so much future. Finally, Alicia Keys has signed its first contract with Arista Records in 1998. With a talent similar to that of artists like D'Angelo or Prince, continued to develop the writing, producing and recording his first album, an album in which he began working at age 14.
In late 1999, Alicia Keys followed the footsteps of Clive Davis when he created his own label, J Records, distributed by Arista, where he continued to shape its anticipated debut album. The themes show the unmistakable symptoms of finding a star of critics and audiences, through songs melodic, deep and full of content that allow us to discover in all its glory Alicia musical. Most of the songs on the album, including a composition as bright as Fallin 'Troubles shocking or have been written and produced by herself. In addition, Alicia Keys has worked with Jermaine Dupri and Isaac Hayes Girlfriend in Rock wit U, an issue that was included in the soundtrack to the film Shaft (2000).
Alicia Keys won five Grammys in 2001, including Best New Artist and Song of the Year (for the track Fallin ').
In 2003, he presented his second paper, "The Diary of Alicia Keys", an album that takes as its inspiration the American music of the seventies. Through this work, Alicia Keys got eight more nominations for a Grammy.Alicia Keys.
In 2005 appears "Unplugged", the acoustic MTV dedicated to the artist and debuted at number one in sales in the United States. With this album, Alicia Keys got four new Grammy Award nominations.
Published in 2007 Alicia Keys 'As I Am', her third studio album after the successful 'The Diary of Alicia Keys', published in 2003. With the song 'No One', as the first single, reached No. 1 on Billboard's list of only ten hours after it began to sound in the U.S. radio. Alicia defined as 'an encounter between Janis Joplin and Aretha Franklin', 'As I Am' shows his talent for composition and production. and the situation as one of the few artists able to capture the spirit of the old school and update. In late 2009 Alicia Keys releases her fifth album, entitled "The Element Of Freedom", which includes a duet with Beyonce and a DVD with an intimate live recording of three of the most representative of the album, and their great success and No One Does not Mean Anything music video.

This album contains no booklet.