---
Album info
Album including Album cover
I`m sorry!
Dear HIGHRESAUDIO Visitor,
due to territorial constraints and also different releases dates in each country you currently can`t purchase this album. We are updating our release dates twice a week. So, please feel free to check from time-to-time, if the album is available for your country.
We suggest, that you bookmark the album and use our Short List function.
Thank you for your understanding and patience.
Yours sincerely, HIGHRESAUDIO
1

Intro

02:26

2

Energy (feat. Skrapz)

03:15

3

Clout

02:35

4

Realist (feat. Nafe Smallz and Fundz)

02:41

5

Monster

02:44

6

Airplane Mode (feat. NSG)

03:57

7

NIC (feat. Tiggs Da Author)

03:40

8

Don't Change (feat. NorthSideBenji)

02:50

9

Lights (feat. Louis Rei)

02:23

10

Money Ain't A Thing (feat. Roy Woods)

03:18

11

Ringaling (feat. Headie One and Odeal)

02:50

12

Flavours

03:01

13

Flex (feat. NorthSideBenji and REID B2WN)

03:14

14

Stalker Interlude (feat. Cherrie)

03:07

15

Movie Knights

02:57

16

All Stars 2 (feat. Clavish, Frosty, Q2T and Chappo CSB)

04:10

17

Outro

03:10

Total Runtime

52:18
Info for Crabs In A Bucket

The evolution of UK rap continues right here with international afro-wave, trap hook sounds, loads of guest spots & collabs, straight outta North West London. Sure feels good to have the world's eyes focused on the UK right now... And deservedly so.
One of the most prominent voices in British rap, North West London rapper Nines returns with his third studio album 'Crabs in a Bucket', out via Warner Records. With features including a who's-who of British and global talent (including Headie One, NSG, Nafe Smallz and Roy Woods), the album is set to be a landmark and defining moment for UK music this year.
A pioneering and differentiated young polymath, few artists are able to retain the artistic vision and credibility that Nines has spent the last few years uncompromisingly building. In 2017, Nines released his debut album 'One Foot Out' which thrust the artist into the limelight as a raw, honest and richly inventive artist like no other, however it was his 2018 sophomore offering Crop Circle which solidified his reputation as a singular British creative force like no other.
Alongside the album, Nines wrote, directed and co-produced a 25-minute short film which premiered at Soho's illustrious Prince Charles Cinema while the album's lead single I See You Shining also demonstrated Nines' ability to shift records; the track is currently sat at over 20M YouTube views and has recorded over 300,000 sales, helping bridging the gap between underground rap and the mainstream. He also performed I See You Shining during Anthony Joshua's ring walk ahead of his fight vs. Alexander Povetkin at Wembley stadium in September 2018. Additionally, Nines' has collaborated with the likes of Dave, J Hus and Akala, while also making his Glastonbury debut on the Sonic Stage in 2017 and playing Reading & Leeds Festival in 2018. 
Nines first shot to notoriety with 2012 mixtape 'Church Road To Hollywood', a fiery, compelling body of work that spawned a string of street anthems, seeing Nines play out his role as North West London's Robin Hood – a rapper intent on giving back to his local community. The release was later followed by the 2013 mixtape 'Gone Till November' which earnt him the People's Choice Award at the 2013 BBC 1Xtra Mixtape Awards. Sequentially came the 2014 release 'Loyal To The Soil' and 'One Foot In' the following year, which saw him nominated for Best Hip Hop Act at the 2015 MOBO Awards. 
Now the touch paper was lit, full-length mixtapes would follow over the next five years, including 2012's breakout tape 'Church Road To Hollywood' – "I wanted to put the hood on the map because prior to that release, no one had ever heard of it" - and 2015's 'One Foot In'; his fourth self-released tape and a record that'd later form the pre-cursor to his debut album. Lauded for his gritty, lived-in narratives and laid back, near-horizontal, conversational flow, Nines' mixtapes immediately stood out from those of his contemporaries; he was clearly a natural, special talent.
He released his critically-acclaimed debut album 'One Foot Out' – a natural extension of the ground covered on 2015's 'One Foot In' – via XL in 2017, with the record hitting a peak chart position of 4 on the UK Album Chart. Features on the record were minimal in all, although standout tracks with J Hus and Akala nodded to the esteem in which other rappers held him, and its success also gave him the chance to perform live for the first time in his career. But Nines didn't make his bow at popular London proving grounds like Scala or KOKO; instead he flew to Seoul in South Korea and performed as part of a live Boiler Room broadcast. "Loads of people were touching me and grabbing me in the crowd while I was rapping, it was crazy", he recalls fondly, "and I hadn't even rehearsed!". This ground swell of acclaim would ultimately lay the perfect foundations for 2018 follow up, 'Crop Circle' – an album that'd also spawn his first breakthrough chart single.
'I See You Shining' – a bouncy, infectious hood anthem produced by Steel Banglez and Zeph Ellis – spent nine weeks on the UK Singles Chart in 2018, peaking at 37 and earning significant radio co-signs and play-listing from across the BBC R1 and 1Xtra networks. 'Crop Circle' itself entered the UK Album Charts at 4, mirroring the success of 'One Foot Out' and reinforcing Nines' credentials as one of the UK's most sought after and capable rappers.
After the success he enjoyed with XL, Nines signed with Warner Brothers late in 2018 with ambitions to scale even greater heights than last time out. 'Crabs In A Bucket', his forthcoming third studio album, feels like his most ambitious and decisive yet. Drawing on a difficult period of time that saw Nines caught up in needless situations on the block – "I could have been chilling on any beach in the world but I found myself back there just chatting shit" – it's an album of self-reflection, a promise to himself never to let things slide again.
Sonically, it represents his most viscerally expansive record yet too, taking in the gritty rap stories he excels at telling, as well as slick, colourful afro wave collaborations with NSG and smoked-out trap cuts with artists like Nafe Smallz and Canadian rapper, Roy Woods. There are also nods to the next generation in North London rappers like Clavish and NorthSideBenji, both artists that Nines is helping to develop behind-the-scenes. "I'm hoping for another Champions League spot", says Nines of the new album, a reference to football and the top 4 qualifying positions in the Premier League, "I'm coming for the top four definitely". Relaxed, confident and making the best music of his career so far, there's every chance he'll go one better. (DRIFT)
Nines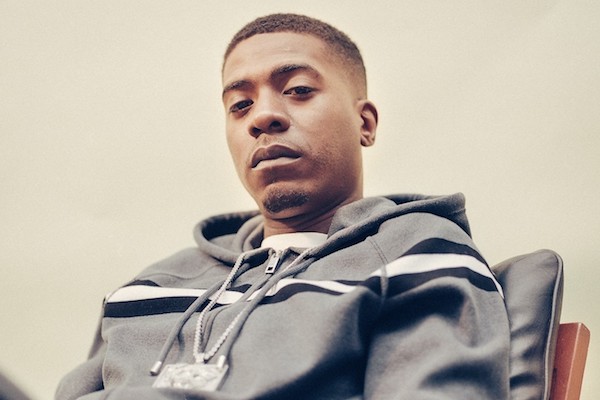 Nines
North West London rapper Nines drew a loyal fan base through a dichotomy in his music that celebrated the grim reality of the streets while expressing his aspirational drive to escape them. Hailing from the Harlesden area of London, the burgeoning star (real name Courtney Freckleton) steadily built up an audience through a series of mixtape releases. The first, From Church Road to Hollywood, arrived in 2012, and seemed to reference the notorious London Church Road gang that his murdered brother was allegedly a member of. He was awarded Radio 1Xtra's People's Choice award in 2013, and nominated for a Mobo in the Best New Hip-Hop category. That same year saw the release of his follow-up mixtape Gone Til November, but it also marked a period when his career was put on hold after he was sentenced to an 18-month imprisonment at Wormwood Scrubs for unspecified crimes. Despite this setback, the prolific artist went on to release a further two tapes, 2014's Loyal to the Soil and 2015's One Foot Out. Over the course of his four mixtape releases the rapper had increased his profile, thanks in part to millions of YouTube views, and he signed to XL Recordings, which would go on to put out his debut record. One Foot Out was released in early 2017 and it featured collaborations from Akala and J Hus. The record shot straight to number two in the U.K. iTunes chart. (Bekki Bemrose, AMG)

This album contains no booklet.