---
Album info
Album including Album cover Booklet (PDF)
Johann Christoph Bach (1642 - 1703): Es ist nun aus mit meinem Leben (Arr. F. Vitzthum for Solo Voice & Ensemble):

1

Bach: Es ist nun aus mit meinem Leben (Arr. F. Vitzthum for Solo Voice & Ensemble)

03:56

Die Kunst der Fuge in D Minor, BWV 1080 (Excerpts Arr. F. Vitzthum for Ensemble):

2

Bach: Die Kunst der Fuge in D Minor, BWV 1080 (Excerpts Arr. F. Vitzthum for Ensemble): Contrapunctus I

03:06

3

Bach: Die Kunst der Fuge in D Minor, BWV 1080 (Excerpts Arr. F. Vitzthum for Ensemble): Contrapunctus V

02:55

Gott soll allein mein Herze haben, BWV 169 (Excerpts Arr. F. Vitzthum for Solo Voice & Ensemble):

4

Bach: Gott soll allein mein Herze haben, BWV 169 (Excerpts Arr. F. Vitzthum for Solo Voice & Ensemble): IV. Was ist die Liebe Gottes

00:42

5

Bach: Gott soll allein mein Herze haben, BWV 169 (Excerpts Arr. F. Vitzthum for Solo Voice & Ensemble): V. Stirb in mir, Welt, und alle deine Liebe

04:45

Die Kunst der Fuge in D Minor, BWV 1080 (Excerpts Arr. F. Vitzthum for Ensemble):

6

Bach: Die Kunst der Fuge in D Minor, BWV 1080 (Excerpts Arr. F. Vitzthum for Ensemble): Contrapunctus IV

03:42

7

Bach: Die Kunst der Fuge in D Minor, BWV 1080 (Excerpts Arr. F. Vitzthum for Ensemble): Contrapunctus VIII

04:54

Ich will den Kreuzstab gerne tragen, BWV 56:

8

Bach: Ich will den Kreuzstab gerne tragen, BWV 56: V. Du, o schönes Weltgebäude (Arr. F. Vitzthum for Solo Voice & Ensemble)

02:11

Die Kunst der Fuge in D Minor, BWV 1080 (Excerpts Arr. F. Vitzthum for Ensemble):

9

Bach: Die Kunst der Fuge in D Minor, BWV 1080 (Excerpts Arr. F. Vitzthum for Ensemble): Contrapunctus IX

02:35

10

Bach: Die Kunst der Fuge in D Minor, BWV 1080 (Excerpts Arr. F. Vitzthum for Ensemble): Contrapunctus XI

05:40

Erbarm dich mein, o Herre Gott, BWV 721 (Arr. F. Vitzthum for Solo Voice & Ensemble):

11

Bach: Erbarm dich mein, o Herre Gott, BWV 721 (Arr. F. Vitzthum for Solo Voice & Ensemble)

04:26

Vor deinen Thron tret' ich, BWV 668a (Arr. F. Vitzthum for Ensemble):

12

Bach: Vor deinen Thron tret' ich, BWV 668a (Arr. F. Vitzthum for Ensemble)

03:35

Die Kunst der Fuge in D Minor, BWV 1080 (Excerpts Arr. F. Vitzthum for Solo Voice & Ensemble):

13

Bach: Die Kunst der Fuge in D Minor, BWV 1080 (Excerpts Arr. F. Vitzthum for Solo Voice & Ensemble): Contrapunctus XIX "Fuga à 3 soggetti"

08:55

Vergnügte Ruh, BWV 170:

14

Bach: Vergnügte Ruh, BWV 170: I. Vergnügte Ruh, beliebte Seelenlust (Arr. F. Vitzthum for Solo Voice & Ensemble)

06:45

Total Runtime

58:07
Info for Bach: Die Kunst des Sterbens

During the time of Johann Sebastian Bach, death was part of everyday life. The ensemble il capriccio and the countertenor Franz Vitzthum offer the Thomaskantor's musical perspective on life and death on their new Galbum. The texts of the recorded arias and chorale arrangements by Bach deal with death, eternity and the promise of eternal life. The musicians juxtapose the works, some of which have been carefully arranged, with selected sections from the Art of Fugue. The result is an artistic and moving musical tapestry, interpreted by Franz Vitzthum and the ensemble il capriccio with intensity and sensitivity.
Franz Vitzthum, counter-tenor
Ensemble Il Capriccio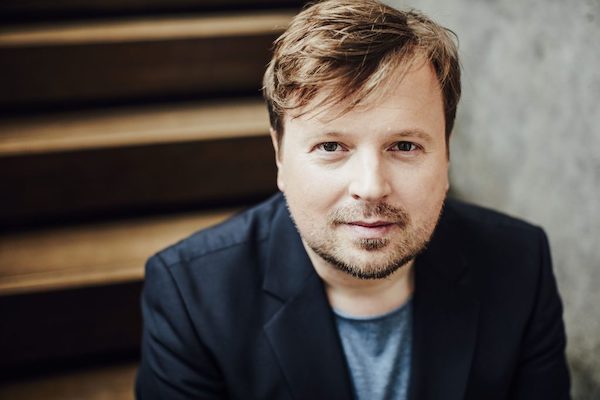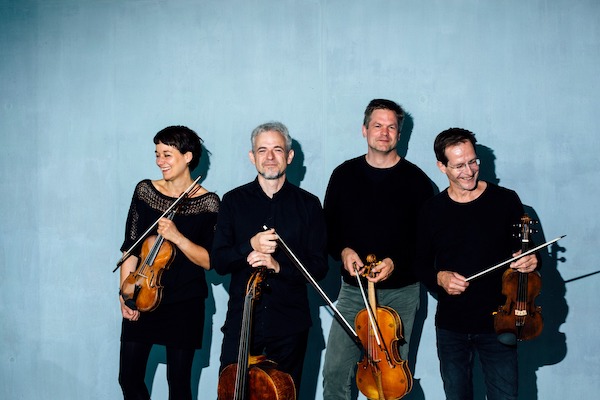 Franz Vitzthum
received his first musical training with the Regensburger Domspatzen, and completed his vocal studies with Kai Wessel at the Cologne Academy of Music. He has worked with conductors including Hermann Max, Marcus Creed, Vaclav Luks, Wolfgang Katschner and Philippe Herreweghe.
A much sought-after chamber music partner, Franz Vitzthum performs regularly with the lutenist Julian Behr, the fortepiano player Katharina O. Brand, the zither player Gertrud Wittkowsky, the Capricornus Consort Basel and has sung with the vocal ensemble Stimmwerck, which he founded.
As an ensemble singer he has participated and recorded CDs with groups such as Gesualdo Consort Amsterdam (Harry van der Kamp), Cantus Cölln (Konrad Junghänel), Singer Pur, Die Singphoniker, and Ensemble Cinquecento. His versatile activity is reflected in his discography. He also teaches singing at the College of Catholic Church Music and Musical Education Regensburg and at the Dr. Hoch's Conservatory in Frankfurt.
Ensemble il capriccio
Over the years, the Ensemble il capriccio has developed its own unique mu sical language, focusing on the 18th and 19th centuries and combining well-known repertoire with unfamiliar works in its programs. The use of original instruments is merely the foundation for the vibrant and expressive way in which il capriccio communicates with each other.
The self-managed ensemble, under the direction of Friedemann Wezel, maintains a close partnership with musicians such as Sarah Wegener and Franz Vitzthum, resulting in several radio and CD productions. Il capriccio performs regularly in renowned cultural venues and concert festivals including Ludwigsburg Castle Festival, Halle Handel Festival, Maulbronn Monastery Concerts, Hohenlohe Cultural Summer and Schwetzingen SWR Festival.
The artistic director of the ensemble, Friedemann Wezel, has gained an international reputation, not only as a soloist and chamber musician on modern and baroque violin, but also as a pedagogue. Since 2006 he has held a professorship at the University of Music and Theatre "Felix Mendelssohn Bartholdy" Leipzig and regularly teaches masterclasses for violin and historically informed performance practice.

Booklet for Bach: Die Kunst des Sterbens