---
Album info
Album including Album cover
I`m sorry!
Dear HIGHRESAUDIO Visitor,
due to territorial constraints and also different releases dates in each country you currently can`t purchase this album. We are updating our release dates twice a week. So, please feel free to check from time-to-time, if the album is available for your country.
We suggest, that you bookmark the album and use our Short List function.
Thank you for your understanding and patience.
Yours sincerely, HIGHRESAUDIO
1

Oh Dear

03:12

2

Douce Mélancolie

05:08

3

Capricorn Avenue

04:06

4

Lune Noire

03:52

5

Something French

03:38

6

Bed & Breakfast

03:36

7

Batterie

03:49

8

Tigra

02:17

9

Ghosting

03:10

10

Muse Au Musée

04:02

Total Runtime

36:50
Info for Oh Dear

Isolde Lasoen is not only drummer with DAAN, but also a versatile musician, singer, TV personality and front-woman of her very own band, whose career takes a new turn with a brand new and ambitious album. "This is 100% what I want, this record is 100% ME", she says about 'Oh Dear', which is out on 8 March.
The seeds of 'la nouvelle Isolde' were sown in 2021, when Isolde had a big hit in Belgium with her take on Aphrodite's Child's cult hit 'The Four Horsemen'. The success gave her the desire to work on a new ('eccentric' in her own words) solo album, without having to stick to the rules of mainstream music. The idea was to incorporate all her influences, everything she loves, in the record: from her education as a jazz drummer to a wide variety of genres, from vintage soundtrack, psychedelia and progressive rock to French music from the 70s. Less usually means more for Isolde, but in her music she embraces bombast, with rich orchestrations, elaborate instrumentations and compelling harmonies.
It's pretty difficult to file the album under one particular genre, then. Or is it? 'This record IS my style. Every song has its own Isolde-like little world', she says about the album's 10 tracks, ranging from jazzy, melancholic and groovy to poppy and everything in between. The songs have the cinematic feel of Morricone, Mancini, François De Roubaix or early John Barry and evoke the obscure baroque pop of David Axelrod, suffused with a hint of indie à la Goldfrapp, Air or Sebastien Tellier. The opening and title track is nostalgic and atmospheric indie that has Isolde written all over it. The moving and symphonic 'Douce Mélancolie', starring French cult artist Bertrand Burgalat, not only seduced Belgium, but also France, where it reached the biggest radio stations and the homepage of influential music magazine 'Les Inrocks'. 'Oh Dear' is packed with treasures like these, and lush instrumentals like 'Bed & Breakfast' and 'Capricorn Avenue' sit next to brilliant pop gems like 'Something French' and 'Batterie', with an irresistible parlando by DAAN, evoking the spirit of Gainsbourg.
Isolde wrote, composed and styled 'Oh Dear' all by herself. She built every song – now more than ever – up from the drums, vibraphone and her own voice as an instrument, which has become a signature sound and forms layered melodic lines that often define the hooks of the songs. Together with producer Tobie Speleman, she has worked hard to perfect the sound of the drums, the driving force of everything she does in music. Wietse Meys wrote the sublime arrangements for strings and horns, and for the recording sessions of the album Isolde could rely on her beloved and talented musicians.
The stunning result will be released on 8 March and presented to the audience in Belgian and Dutch venues that will do justice to the album's overwhelming effect. Isolde Lasoen has put her heart and soul in 'Oh Dear'. This is HER album, and the album that will define her as a Grande Dame of Belgian music.
Isolde Lasoen, lead vocal, drums

Ben Van Camp, guitar
Ben Brunin, bass
Luk Vermeir, keyboards
Bernd Coene, vibraphone, percussion
Additional musicians:
Wietse Meys, saxophones, flute
Jo Hermans, trumpet, flugelhorn
Peter Delannoye, trombone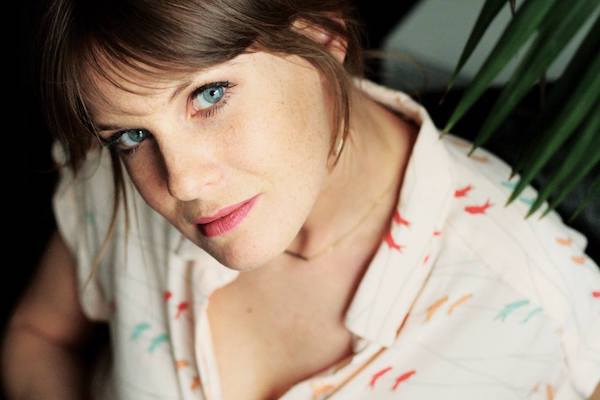 Isolde Lasoen
is not only drummer with DAAN, Absynthe Minded and numerous other projects, but also a versatile musician, singer, TV personality and frontwoman of her own band. As simply Isolde Lasoen - from now on with her surname but still accompanied by her regular musicians - she gives a new twist to her solo career, with a new album coming soon.
The germ of 'la nouvelle Isolde' can be traced back to 2021 and her version of 'The Four Horsemen', the cult hit by Aphrodite's Child, the prog rock band of Vangelis and Demis Roussos. She spent months high on Radio 1's Vox list with it and even several weeks at 1. That success gave her the appetite to work on a new (she calls it 'eccentric' herself) solo record, doing her own thing completely. She lets all her influences, everything she loves, seep through: from her training as a jazz drummer over soundtrack and psychedelia to progressive rock, old funk and French music from the 70s. While she loves less is more for just about everything in her life, in her music she lets her hair down completely, with rich arrangements, an expansive instrumentation, dramatic harmonies, bombast and epic melodies.

This album contains no booklet.