---
Album info
Album including Album cover Booklet (PDF)
Franz Schubert (1797 - 1828): 6 Moments musicaux, Op. 94, D. 780:

1

Schubert: 6 Moments musicaux, Op. 94, D. 780: No. 1 in C Major, Moderato

05:48

2

Schubert: 6 Moments musicaux, Op. 94, D. 780: No. 2 in A-Flat Major, Andantino

06:53

3

Schubert: 6 Moments musicaux, Op. 94, D. 780: No. 3 in F Minor, Allegro moderato

01:56

4

Schubert: 6 Moments musicaux, Op. 94, D. 780: No. 4 in C-Sharp Minor, Moderato

05:35

5

Schubert: 6 Moments musicaux, Op. 94, D. 780: No. 5 in F Minor, Allegro vivace

02:19

6

Schubert: 6 Moments musicaux, Op. 94, D. 780: No. 6 in A-Flat Major, Allegretto

09:27

Uzong Choe (b. 1968):

7

Choe: Moments musicaux (Excerpts Arr. Y. Kim)

13:49

Sergei Rachmaninoff (1873 - 1943): 6 Moments musicaux, Op. 16:

8

Rachmaninoff: 6 Moments musicaux, Op. 16: No. 1 in B-Flat Minor, Andantino

08:09

9

Rachmaninoff: 6 Moments musicaux, Op. 16: No. 2 in E-Flat Minor, Allegretto

03:22

10

Rachmaninoff: 6 Moments musicaux, Op. 16: No. 3 in B Minor, Andante cantabile

07:56

11

Rachmaninoff: 6 Moments musicaux, Op. 16: No. 4 in E Minor, Presto

03:06

12

Rachmaninoff: 6 Moments musicaux, Op. 16: No. 5 in D-Flat Major, Adagio sostenuto

03:44

13

Rachmaninoff: 6 Moments musicaux, Op. 16: No. 6 in C Major, Maestoso

04:42

Total Runtime

01:16:46
Info for Moments musicaux

Franz Schubert established the musical genre of the Moments Musicaux: small, characteristic piano pieces that attempt to capture the moment or make it eternal. These qualities of the genre fascinate the Korean pianist Yeseul Kim. On her new GENUIN release, she combines Schubert and Rachmaninoff together with the world premiere recording of the Moments Musicaux by the Seoul-based composer Uzong Choe. On this carefully curated album, the prizewinner of numerous music competitions presents herself as a subtle yet gripping pianist of staturea true discovery!
Yeseul Kim, piano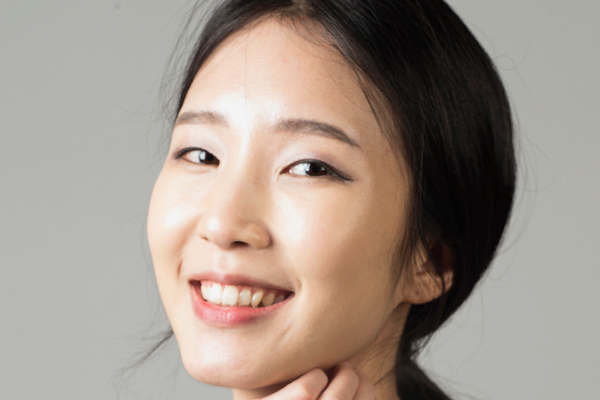 Yeseul Kim
Already at the age of six, the Korean pianist Yeseul Kim began taking piano lessons and went to Yewon Music School and then to Seoul Arts High School. After completing her bachelor's degree at Seoul National University with the highest distinction, she received her master's degree with honors at the Hochschule für Musik und Theater in Hamburg as a DAAD scholarship recipient in 2011, and began teaching piano there the following year.
Yeseul Kim went on to earn her post-graduate degree at the Frankfurt University of Music and Performing Arts (HfMDK) under Oliver Kern in 2015, where she also completed a master's degree in instrumental pedagogy. Currently, she is doing her doctorate in piano with Hie yon Choi at Seoul National University. Since 2018, Yeseul Kim has taught at Konkuk University in Seoul.
International concert tours have taken the pianist as a soloist and chamber musician throughout Germany, Italy, Austria, Poland, England and Korea, where she has played in renowned concert halls such as the Alte Oper Frankfurt, Oper Frankfurt, Laeiszhalle in Hamburg and the Seoul Arts Center. Recordings of her concerts have been broadcast by NDR, Deutschlandradio and Deutschlandfunk Kultur.
As a soloist, she has performed with the Orchestra Sinfonica Metropolitana di Bari, the Thames Philharmonia and Sounddiff Diffrazioni Sonore Orchester, among others.
Numerous prizes and awards at major international piano competitions attest to Yeseul Kim's artistic achievements as an excellent interpreter of her generation. These include the Mauro Paolo Monopoli International Piano Competition (Italy), the Busan Maru International Concerto Competition (Korea), the Ennio Porrino International Piano Competition (Italy), the International Piano Competition Delia Steinberg (Spain), the Elise Meyer Competition (Germany), the Osaka International Music Competition (Japan) and many more.

Booklet for Moments musicaux