---
Album info
Album including Album cover
I`m sorry!
Dear HIGHRESAUDIO Visitor,
due to territorial constraints and also different releases dates in each country you currently can`t purchase this album. We are updating our release dates twice a week. So, please feel free to check from time-to-time, if the album is available for your country.
We suggest, that you bookmark the album and use our Short List function.
Thank you for your understanding and patience.
Yours sincerely, HIGHRESAUDIO
1

Forget Me

03:23

2

Wish You The Best

03:30

3

Pointless

03:49

4

Heavenly Kind Of State Of Mind

03:21

5

Haven't You Ever Been In Love Before?

03:50

6

Love The Hell Out Of You

03:26

7

Burning

03:35

8

Any Kind Of Life

03:15

9

The Pretender

03:40

10

Leave Me Slowly

03:43

11

How This Ends

03:46

12

How I'm Feeling Now

03:46

Total Runtime

43:04
Info for Broken By Desire To Be Heavenly Sent

After making his eagerly-awaited return last month and rocketing straight to the top of the UK singles chart with 'Forget Me', making it his third UK number 1, Lewis Capaldi releases his brand new record "Broken By Desire To Be Heavenly Sent".
It is the follow up to his debut, Divinely Uninspired To A Hellish Extent, which was the biggest selling UK album of both 2019 & 2020.
From announcing the single via a TikTok live stream during the closing night of his two sold-out London's O2 Arena shows, 'Forget Me' arrived with high anticipation from the start, and was shortly followed by a true spectacle of a music video that saw Lewis re-enact Wham's 1983 hit 'Club Tropicana' shot-for-shot. The song - now silver certified, and approaching 100 million streams globally - made him just the third artist this year to have a single go straight in at Number 1 in its first week, alongside Harry Styles ('As It Was') and Dave ('Starlight') and is still sitting in the UK top 3.
So, for album two, the idea is simple but potent: to go in and do the exact same thing. No bells, whistles or starry featured vocalists, and no ruinously expensive stays in distant studios. Like it was on the first album, straight-up, full-force honesty. "I don't want to create a new sound for myself, or reinvent myself." says Lewis. "The songs I want to write are emotional songs, about love or loss."
He soon found a groove that suited him just fine, with a recording setup of just a small interface, laptop, speakers, and a Shure SM7B vocal mic. "I felt like I was sounding better because I was just chilled out in my own gaff. Also, a lot of this record was made with most of the same people who I worked with on the first one: TMS, Phil Plested, Nick Atkinson and Edd Holloway. At least one of them's on almost every song."
It's safe to say that debut album Divinely Uninspired To A Hellish Extent was a success. Selling over 10 million copies worldwide, the album propelled Capaldi from bedroom musician to superstar. Few have seen a debut release quite like it, becoming the biggest selling UK album of 2019 & 2020, spawning two UK number 1 singles and a number 1 smash hit on both sides of the globe in 'Someone You Loved', as well as bagging a few BRITs and a Grammy nomination along the way.
After selling out headline shows to hundreds of thousands across the continents, Lewis sold out London's SSE Arena Wembley ahead of his debut album release, making him one of the first artists to ever achieve such a feat. Just this summer, he re-emerged to headline his first ever festivals, on top of two rapturous sold out nights at London's O2 Arena last month. He will now take to the road next year for a full arena headline tour across the UK & Europe. Pre-sale on Oct 26th, and general sale on Oct 28th.
If his first album made him an international star, with his second it's nothing less than superstardom that beckons. Fans across the world have connected with 'Forget Me' in their droves, showing that the insatiable appetite for Capaldi burns as bright as ever.
Lewis Capaldi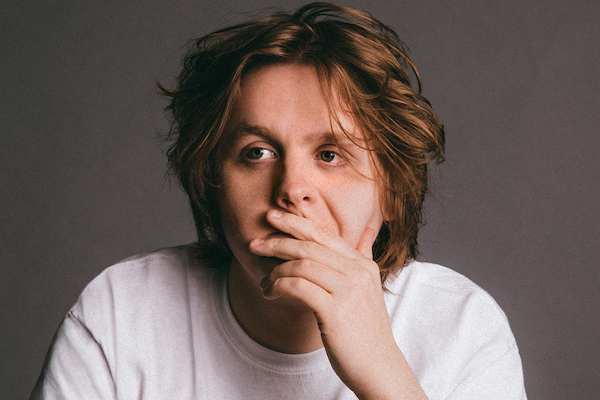 Lewis Capaldi
Manchmal genügt ein einziger Song, um eine Sensation auszulösen. Genau dies ist dem 22-jährigen Schotten Lewis Capaldi vor zwei Jahren gelungen: Als er nach Beendigung des Colleges im Sommer 2017 seinen allerersten selbst geschriebenen Song "Bruises" auf den Online-Musikdiensten hochlud, entwickelte sich das berührende Stück über Nacht zu einer der einflussreichsten Debütsingles des Jahres, wurde allein auf Spotify innerhalb kürzester Zeit über zehn Millionen Mal angehört und steht mittlerweile bei über 100 Millionen Plays. Das Lied über das Ende einer Partnerschaft bot eine selten intensive Authentizität und emotionale Dringlichkeit und eroberte damit die Herzen in ganz Europa im Sturm. Nur wenige Monate später ging Capaldi erstmals auf UK-Tournee, die unmittelbar restlos ausverkauft war. Seither reiht sich bei ihm Erfolg an Erfolg, allein vier ausverkaufte Headline-Tourneen mit über 60.000 verkauften Tickets absolvierte er innerhalb von zehn Monaten. Trotzdem fand er die Zeit, sein sehnlich erwartetes Debütalbum "Divinely Uninspired To A Hellish Extent" fertig zu stellen, das am 17. Mai 2019 endlich erscheint. Die Songs daraus wird man zwischen dem 26. Oktober und dem 6. November im Rahmen von vier Deutschland-Shows in Köln, München, Hamburg und Berlin live erleben können.
Betrachtet man die vergangenen Monate und die unvergleichliche europaweite Begeisterung für Lewis Capaldi und seinen Song "Bruises", lässt dies nur einen Schluss zu: Egal, was man sonst so hört und stilistisch bevorzugt, die reine Emotionalität im Songwriting und der atemberaubende Facettenreichtum von Lewis Capaldis Gesang scheinen letztlich jeden zu erreichen und mitzureißen. Denn einen derart authentischen, zwischen tiefer Melancholie und subtiler Hoffnung changierenden Song über eine gescheiterte Liebe hat man nicht oft vernommen. Mittlerweile wurde das Lied allein bei Spotify über 100 Millionen Mal angehört.
Und auch die weiteren Single-Auskopplungen wie "Grace" aus seiner Debüt-EP "Bloom" oder das Jessie Reyez-Duett "Rush" verzeichnen bereits Klickraten von über 20 Millionen. Ein Vertragsangebot von Universal folgte, witterte man in Lewis Capaldi doch eine der großen Neuentdeckungen des vergangenen Jahres. Man sollte Recht behalten, denn nach diesem erfolgreichen ersten Single-Triple stellte er mit der Ende letzten Jahres veröffentlichten Single "Someone You Loved" alle vorigen Erfolge locker in den Schatten. Der Song avanciert immer mehr zum europaweiten Phänomen und platzierte sich in vielen Ländern – darunter UK, Irland und Belgien – in den Top Ten der Singles-Charts. Nur folgerichtig gewann er u.a. je einen Scottish Music sowie einen Scottish Alternative Music Award und befand sich Ende 2018 in über 30 bedeutsamen "Artist to Watch"-Rankings. Dies alles scheint nur der Auftakt zu sein für die internationale Karriere eines höchst aufrichtigen, unverstellten Musikers, dem es gelingt, Emotionen unmittelbar so in Melodien und Textzeilen zu übertragen, dass sie jeder verstehen und nachempfinden kann.
Dass Capaldi, der prinzipiell gern mit einer Band live auftritt, eigentlich nichts weiter benötigt als seine recht klirrend scharf klingende E-Gitarre sowie seine überragende Stimme, die spielend zwischen reinstem Falsett und grummelndem Bariton wechseln kann, bewies er bereits auf Support-Tourneen quer Europa und Nordamerika an der Seite von Künstlern wie Rag'n'Bone Man, Bastille, Milky Chance sowie Sam Smith. Auf diesen durchweg ausverkauften Konzerten stand er dann allabendlich vor vielen tausend Zuhörern, die ihn bis dahin nicht kannten, aber trotzdem unmittelbar mitgerissen wurden von seiner Solo-Performance voller unmissverständlicher Dringlichkeit. Denn Lewis Capaldi singt und spielt nicht einfach seine Lieder, er lebt sie. Jedes Mal aufs Neue. Eine Intensität, der man sich nicht entziehen kann.

This album contains no booklet.