---
Emile Parisien & Roberto Negro
---
Biography Emile Parisien & Roberto Negro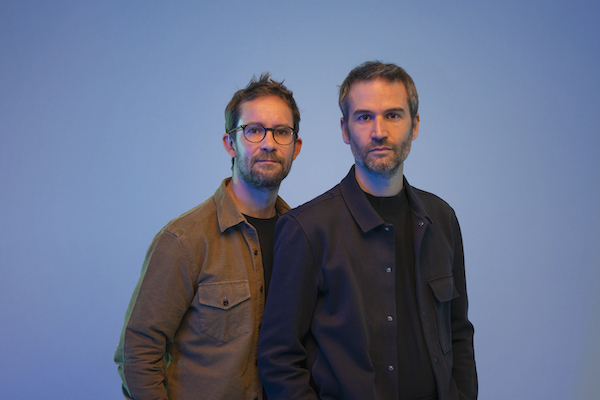 Emile Parisien
is one of the most important protagonists of contemporary French jazz. A jazz visionary, who may have one foot in that ancient soil, but his gaze is firmly fixed on the future. The leading French newspaper Le Monde has called him "the best new thing that has happened in European jazz for a long time," while the Hamburg radio station NDR made the point of telling its listeners to give Parisien their "undivided attention." The reference points on Parisien's personal musical map are very widely spread indeed. They range from the popular folk traditions of his homeland to the compositional rigour of contemporary classical music, and also to the abstraction of free jazz. And yet everything he does has a naturalness and authenticity about it. Rather than appearing pre-meditated or constrained, his music has a flow, he traverses genres with a remarkable fleetness of foot and an effortless inevitability. What is it that makes the simple urgency of Parisien's music quite so enjoyable? How does he manage to combine a provocative and anarchic streak with such a captivating sense of swing? Anyone who has seen and heard him on stage will know: it is because he lives his jazz with body and soul, because there is an authenticity and honesty inflecting every breath and every note.
Roberto Negro
was born in Torino and grew up in Kinshasa, before studying in Chambéry then Paris.
A linchpin member of the Orleans-based group, Tricollectif, founded in 2011, Roberto feeds on intersections and meetings: theatre (Cie Les Veilleurs), vocals (Élise Caron, Xavier Machault) and an appetence for duos (Théo Ceccaldi, Émile Parisien). Inhabited by visual and narrative dimensions, supported by a lyricism stemming from his Italian origins, his music absorbs almost all of his musical materials, melting into a sensitive discourse, meandering between mischief and artistic excellence. Roberto won the "Sensational album of the year" award at the Victoires du Jazz in 2018 for his trio, Dadada, and was voted "Favourite artist" by the Charles Cros Academy in 2017. Roberto Negro released his first solo project in 2018, Kings and Bastards, accompanied by a visual creation by Alessandro Vuillermin and an album released by the CamJazz label. In 2020, Roberto Negro releases Papier Ciseau, his second album for Label Bleu, where his work as a composer includes more and more electronics.