---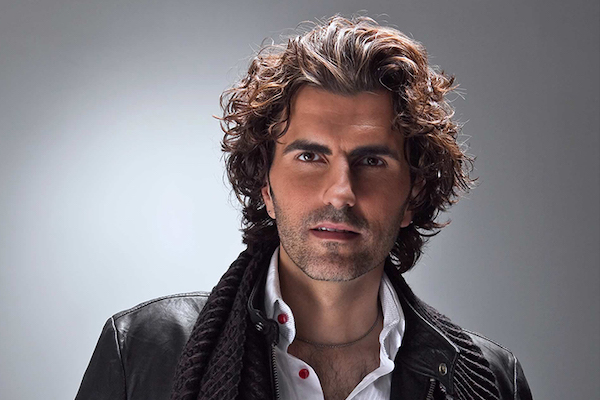 Stephan Moccio
Four years ago, Stephan Moccio was struck by a flash of inspiration that set him on the path to fulfilling a lifelong dream. Recognized in 1988, this dream was to create an epic anthem for the Olympic games upon their return to Canada. Recently released nationwide, his 2010 Olympic theme "I Believe," performed by the young and talented Nikki Yanofsky, invokes the captivating spirit of the games while bringing all Canadians together in support of a country destined to win at home.
Working alongside long-time friend and eventual collaborator, Alan Frew of Glass Tiger fame, Stephan has created a musical classic, representing the emotional, uplifting and empowering disposition of the Olympics. In addition to the official 2010 song, Stephan has reworked the theme for over 200 cues to be heard throughout CTV's 16-day broadcast.
Stephan's sophomore album is slated to be released in the Spring of 2010 and will follow the success of his debut album – a collection of 22 sophisticated and subtle solo piano compositions (EXPOSURE), which earned him accolades from around the world. BILLBOARD Magazine boldly stated, "Stephan Moccio's piano acts as the poet's pen," which positioned Moccio as one of the world's premier talents.
Stephan's musical life began with piano lessons at the age of four. After an award-winning teen music career, he went on to complete an honours degree in composition and piano performance at the University of Western Ontario. He was offered a scholarship to the famed Berklee College of Music in Boston, but instead chose to focus on developing his professional career, signing a publishing deal with Sony/ATV Music Publishing at the age of 22. Throughout his eight-year tenure at Sony/ATV, he matured as a songwriter, producer, arranger and performer, leaving in 2003 to form his own publishing company, Sing Little Penguin Inc.
Stephan has written songs for international superstars such as Céline Dion ("A New Day Has Come"), Sarah Brightman, Josh Groban, Olivia Newton-John and chanteuse Hayley Westenra.
With experience conducting the Toronto Symphony Orchestra and the Montreal Symphony Orchestra "I Believe" sessions, Stephan has begun to distinguish himself as a remarkably engaging international talent, bringing to life his outstanding work in all of his established roles of performer, arranger, composer, songwriter and producer.