---
Biography The Barnestormers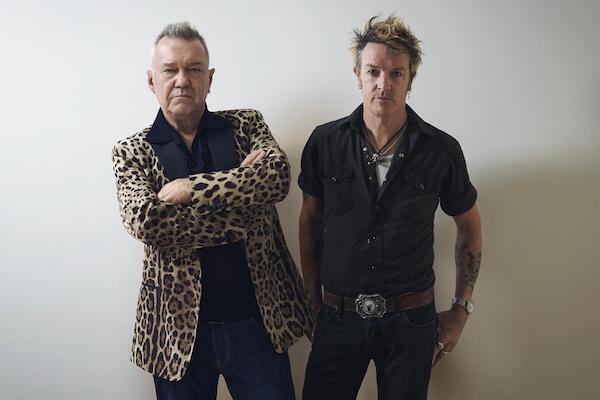 The Barnestormers
From the band Squeeze to his 19-piece Rhythm & Blues Orchestra, Jools Holland has been touring the world, recording 25 solo albums, and working with the most prestigious names in music. Holland's career as a TV presenter has run parallel to his musical career and includes iconic shows such as The Tube and Later…with Jools Holland (into its 31st year).
Australia's favorite rock n' roll and soul singer Jimmy Barnes has topped the Australian charts more than any other artist in the history of the Australian Record Industry Association (ARIA). His 15 solo number ones (plus five more with Cold Chisel) comfortably eclipse The Beatles (14), Madonna (12), Eminem and U2 (11).
Chris Cheney is the frontman and guitarist for renowned Australian punk-rock outfit The Living End, who released nine albums across their career and sold out shows across the world. Most recently, Chris stepped out on his own to release his debut solo album, The Storm Before The Calm (2022), which debuted at #8 on the ARIA Chart (Australia).
Kevin Shirley is a legendary producer who has worked with the likes of Silverchair, Aerosmith, Cold Chisel, Journey, Jimmy Barnes, Iron Maiden, Tina Arena, The Black Crowes, Joe Bonamassa, Beth Hart, Led Zeppelin, Slayer, Metallica, Screaming Jets, Olivia Newton-John, Divinyls and Baby Animals. Kevin has claimed a closet full of awards and is a self-confessed workaholic!
Slim Jim Phantom is the founding member and drummer of Stray Cats, who just celebrated 43 years as the king of rockabilly. After 10 million record sales and a 1000 gigs later, SJP can still be found bringing his one-of-a-kind stand-up drum style all over the world & as host of Rockabilly RaveUp on Little Stevens Underground Garage on Sirius XM, the most popular Rockabilly radio show in the USA.