---
Cristina Alunno, Daniela Salvo, Orchestra del Teatro di San Carlo & Antonio Florio
---
Biography Cristina Alunno, Daniela Salvo, Orchestra del Teatro di San Carlo & Antonio Florio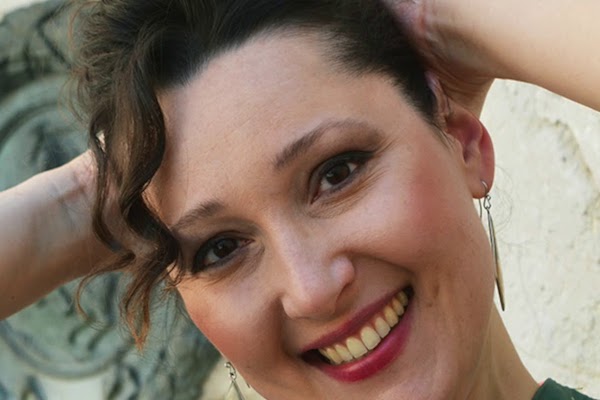 Cristina Alunno
a young Italian mezzo-soprano with a versatile, warm and brilliant voice combined with a wide vocal range, able to interpret each character with scenic intensity. ​
Recently she made her debut at the Teatro San Carlo in Naples, conducted by A. Florio as Siroe in Siroe Re di Persia by L. Vinci, a work performed in world premiere in modern times and recorded live by Dynamic.
She participated in the Verdi Festival of Parma as a cover of the role of Azucena in G. Verdi's Le Trouvère conducted by R. Abbado and directed by R. Wilson.
​She was cover of Anna Caterina Antonacci for Cesira's role in La Ciociara of M. Tutino at Teatro Lirico di Cagliari, she was Mercedes in Carmen by G. Bizet at the Teatro delle Muse in Ancona and she debutted Santuzza in Cavalleria Rusticana by P. Mascagni at IV Festival Illica in Castell'arquato, she sang in the oratorio Israel in Egypt by G. F. Handel at the Palau de les Arts in Valencia. She was Lola in Cavalleria Rusticana by P. Mascagni at the Teatro G. B. Pergolesi in Jesi and took part in the Festival Verdi of Parma in the concert I Quattro Pezzi Sacri by G.Verdi. ​
During her rising career she sang Preziosilla and Curra in La Forza del Destino by G. Verdi conducted by Zubin Mehta. She sang Maddalena in Rigoletto by G. Verdi and Lola in Cavalleria Rusticana by P. Mascagni., in Die Zaunberflote by W. A. Mozart as second lady, Zulma in Italiana in Algeri by G. Rossini, Juditha in Juditha Triumphans by A. Vivaldi, Narciso in the homonym opera by D.Scarlatti, Dido in Dido and Aeneas by H.Purcell, Statira in L'Incoronazione di Dario by A.Vivaldi, La Fama and Palante in La Guerra de los Gigantes by S. Duron, Flora and Annina in La Traviata by G. Verdi and Clotilde in Norma by V. Bellini also with Mariella Devia, Catherine in Jeanne d'Arc au Bucher by A. Honneger, as Kate P. and covered for Suzuki in Madama Butterfly by G. Puccini, in Stabat Mater di G. B. Pergolesi and she also took part in the shows Canti dall'inferno by A. Chenna and Que son las nubes with music by W. A. Mozart. ​
She performed in important theaters including the Palau de les Arts in Valencia, the Teatro Regio of Parma, the Savonlinna Opera Festival in a tournèe with the Teatro Regio of Torino, the Palacio de la Opera in A Coruna, the Teatro de la Zarzuela in Madrid, the Teatro G. B. Pergolesi in Jesi, Teatro D. Alighieri in Ravenna and Teatro delle Muse of Ancona. She has sung with some of the most renowned conductors including Zubin Mehta, Gianandrea Noseda, Daniele Callegari, Fabio Biondi, Josep Pons, Federico Maria Sardelli, Ottavio Dantone, Leonardo Garcia Alarcon, Christopher Franklin, Giuseppe Finzi, Guillaume Tourniaire, Gustavo Gimeno and Paolo Olmi. She has worked with directors such as Willy Decker, Davide Livermore, Gustavo Tambascio, Joan Font, Vittorio Borrelli, Paul-Emile Fourny., Francesco Saponaro, and Vivien Hewitt. ​
Cristina has performed on various stages around the world including the Gulangyu Concert Hall in China with Antonio Pompa-Baldi and the Xiamen Philharmonic Orchestra. Additionally she performed at the Centrepoint Theatre in Dubai and Emirates Palace Auditorium in Abu Dhabi for the Italian Festival Week, the Auditorium Parco della Musica Sala Petrassi in Rome, the Palazzo Albrizzi di Venezia with the Piesni i Piosnki song collection by F. Chopin, the Festival Suona Francese at Palazzo Farnese in Rome for the French embassy, the Pantheon S. Cristina in Cesena for the Festival Metamorfosi del Contemporaneo in Der Abschied by G. Mahler.
Selected for the Final rounds of Operalia Competition in Los Angeles, she received great recognition by winning several international competitions such as first price in the International Franca Mattiucci Opera Competition, the Premio Città di Pisa "Tribute to Titta Ruffo" competition, the Primo Palcoscenico competition and the Carlo Meliciani competition.
She began her vocal studies at the Conservatorio G. B. Martini in Bologna and after graduating she perfected her abilities at the Accademia Nazionale di Santa Cecilia in Rome under the guided tuition of Renata Scotto. Afterwards, for two years, she attended the Centre de Perfeccionament Placido Domingo at the Palau de les Arts in Valencia.