---
Apotheosis Orchestra & Korneel Bernolet
---
Biography Apotheosis Orchestra & Korneel Bernolet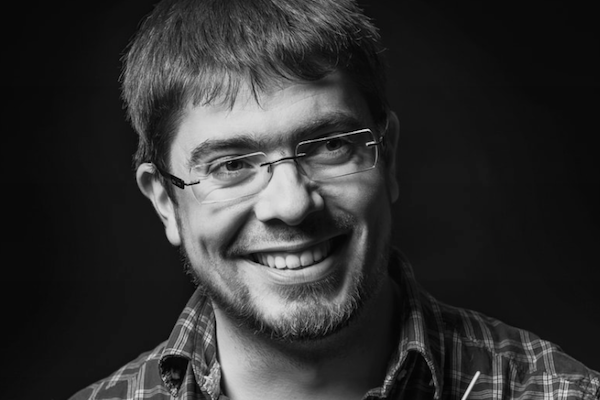 Korneel Bernolet
(°1989) is one of the most versatile young talents of the early music scene today. He performs worldwide as a recital soloist and ensemble player, conducts his own Apotheosis Orchestra, which performs the Baroque through the high Romantic repertoires on historical instruments. He is regularly invited as musical assistant to Christophe Rousset and was assistant conductor for Anima Eterna Brugge and Jos van Immerseel between 2015 and 2018, ending with a highly praised guest-conductorship with Beethoven's 9th Symphony in Bruges and Frankfurt with Collegium Vocale Ghent. He studied with Paul Clement, Ewald Demeyere, Gustav Leonhardt and Christophe Rousset. Korneel made his debut at the age of 19 as a continuo player with Sigiswald Kuijken's La Petite Bande, was named 'Young Musician of the Year' in 2014 by the Belgian Music Press Association, and two years later was appointed the new Professor of Harpsichord at the Royal Conservatoire of Antwerp, where he teaches on the famous Dulcken 1747 harpsichord at Museum Vleeshuis. He also teaches and conducts at the International Opera Academy Ghent and is pursuing a PhD Degree at the Antwerp University. His discography, including solo works by Balbastre, Rameau and Weckbacher, now counts some twenty recordings.
In 2018 he conducted a series of live-streamed press-acclaimed Beethoven 9th Symphony concerts in Bruges and Frankfurt with Anima Eterna Bruges and Collegium Vocale Ghent. He made an impressive debut as conductor with Flanders Symphony Orchestra in operatic music by Mozart and Rossini and appeared as a duo with Christophe Rousset at Musikfestspiele Potsdam. He conducted Rameau's Les Indes Galantes for Muziektheater Transparant and will be playing several recitals in Antwerp with a.o. recorder player Dimos de Beun or tenor Guy De Mey. A first orchestral CD will be recorded: Pygmalion by both Rameau and Benda, with Apotheosis Orchestra, to be released in 2019.
APOTHEOSIS
is a vocal-instrumental collective of historically informed musicians led by harpsichordist-conductor Korneel Bernolet. Their goal is to recreate music from the baroque to the romantic eras, with all possible respect for and knowledge of historical performance practice, while seeking to make their interpretations as fresh and immediate as possible for today's audiences. The starting point of their approach is not merely musicological research, but rather musical experimentation. No-nonsense.
Founded in early 2011 as late-baroque quartet, their debut in Flanders soon led to invitations to perform in the Netherlands and France. In 2012 they graduated summa cum laude from the Antwerp conservatory's chamber music division with a programme of obligatory harpsichord music.
Soon however, the need for a more flexible concept arose, one where the realization of a musical or aesthetic idea became of greater importance than a fixed group with a limited repertoire.
Thus, Apotheosis was born as a dynamic collective on period instruments, exploring repertoire ranging from chamber music and vocal soloists conducted from the harpsichord or pianoforte (Ensemble Apotheosis) to a larger baroque formation or a full-scale symphonic orchestra (Apotheosis Orchestra), presenting music from the 17th through to the 20th century.