---
Southern Sinfonia, London Piano Trio & Simon Chalk
---
Biography Southern Sinfonia, London Piano Trio & Simon Chalk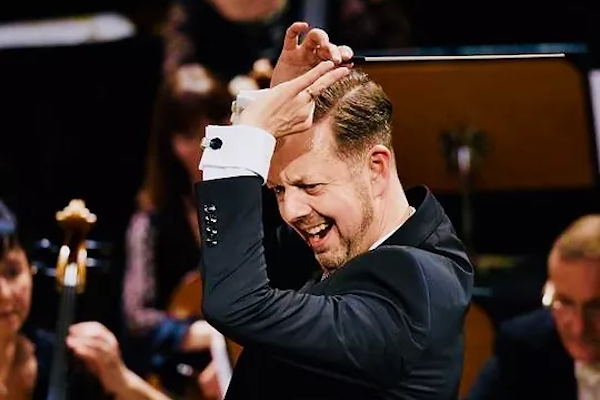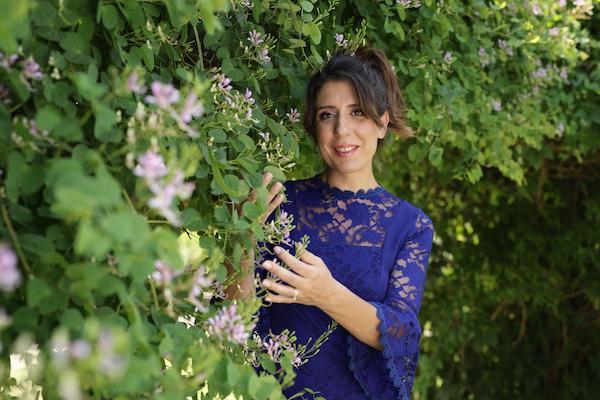 Southern Sinfonia
Southern Sinfonia's reputation continues to grow as the leading professional Chamber Orchestra in the South of England. With Sir Roger Norrington as its Patron the orchestra, established in 1990, is now developing its exciting new residency at Queen's College in Taunton, Somerset, alongside its other continuing relationships under its new Artistic Director/Conductor, Simon Chalk.
Characterised by the strength and depth of knowledge of its players – from its unique ability to also play Baroque instruments at the correct pitch and with informed playing style to its commitment to contemporary and new music – Southern Sinfonia is in great demand. The orchestra has held residencies at the Corn Exchange, Newbury and the University of Winchester, and has had a long association with Reading University. It performs in venues throughout the UK including London, Wells, Bath, Exeter, Canterbury, Cambridge, Nottingham and Romsey.
London Piano Trio
"Simply World Class" is the description made by the German press of the London Piano Trio. For the past 20 years the London Piano Trio have been touring, recording, and teaching across the globe to rave reviews. Upcoming tours include a 10 city tour of China in 2020 and a Far East Tour in 2021. At home they have been described as a "National Treasure".
They were artists in residence at the Gibbs Music Festival from 2008 – 2014 and from 2014 – 2016 had a residency at St John's Smith Square in London, featuring a critically acclaimed 2015 Beethoven Cycle and are artists in residence at the Festival Jalesnes, Venantes, France.
Their interest in promoting English music has resulted in them recording the complete trios of Donald Francis Tovey, Henry Cotter Nixon, and Cecil Armstrong Gibbs, with many premiere performances in places such as Dubai, Singapore, Manila, Naples, and Paris. They have actively commissioned works by composers such as Christopher Gunning, Jed Balsamo, Gavin Bryers, Clement Ishmael, Christopher Weeks and Carson Cooman.
Simon Chalk
has conducted orchestras in over 70 countries, across a plethora of musical genres, to tens of thousands of concert goers and has appeared at many of the world's most iconic venues, from the Royal Albert Hall and Sydney Opera House to the O2 in London and Caesar's Palace in Las Vegas. He is currently the Artistic Director and Conductor of Southern Sinfonia, Principal Guest Conductor of the Slovak Sinfonietta (formerly Chief Conductor) and Guest Conductor of the St Petersburg Symphony Orchestra. He has made numerous recordings including two live DVDs with the international vocal quartet, Il Divo.
Elena Pavlea
Elena's compositional output is influenced by Neo-romantic and Minimalistic musical genres.
Born and raised in Athens, Greece, she discovered classical music at an early age, undertaking her first piano lessons aged seven and composing her first piano pieces aged eight. In her own words, she relates, "I quickly realized that composition was something I felt I needed to pursue. I feel that music can help me to express myself in an honest and sincere way."
Much of Elena's music has been written collaboratively with film directors, video artists, choreographers, sculptors, painters, and poets. In her own words: "Music can be found in words, in gestures, in images and objects and can create a whole world by itself – or enhance an existing visual narrative where it already exists". Read Less
Elena began her musical education in Greece. She undertook theory lessons with Alexandros Dionatos at the Max Hallecker Conservatory and completed her piano studies under professor Yannis Hallecker with a Piano Soloist Diploma. She also holds a diploma in Harmony (class of Dimitris Karavelis) from the Eratio Conservatory. She graduated with a Bachelor of Arts in Music from The American College of Greece, with a minor in Philosophy. Elena continued her studies in the UK receiving her Postgraduate Diploma in Piano Performance from City, University of London and Guildhall School of Music and Drama (joint programme) under professor Peter Bithell. Elena is currently pursuing further studies in Fugue and Orchestration under professor Yannis Avgerinos at the Athens Musical Society Conservatory.
Elena has been awarded numerous prizes, including two first prizes in 2015 and one in 2018 at the International Composition Competition ''Donne in Musica''. Alongside composition and performance, Elena also studied philosophy and music aesthetics whilst she attended numerous masterclasses in Greece and abroad. She continues to work as a pianist, composer, piano teacher and music educator in conservatories and schools in primary and secondary music education.