---
Biography Roger Staffelbach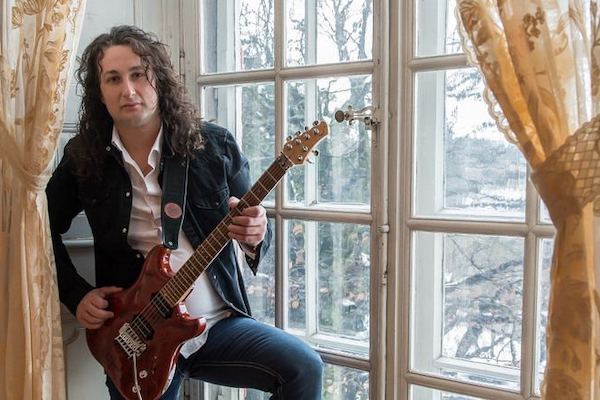 Roger Staffelbach
has been one of the respected exponents of neoclassical power guitar since the mid-1990s. The genre was largely defined in the 1980s by pioneers such as Yngwie Malmsteen and Tony MacAlpine. 1986, Staffelbach dove into a "completely new universe" as a 14-year-old when he first listened to Yngwie's "Trilogy" album, which encouraged him to switch from trumpet to electric guitar. His father, however, did not fund the purchase of an Aria Pro II Flying V unless Roger would prove him he could play something significantly melodic on a rocked-down acoustic guitar. The culmination of his years of studying was a course of study at the renowned GIT, the Guitar Institute of Technology in Los Angeles.
Over the years of his music career, he has come together with various greats of his guild, including bassist John Onder (Michael Schenker), guitarist Chris Caffery (Savatage, Trans-Siberian Orchestra), drummers Mike Terrana (Rage, Tarja) and Dani Löble (Helloween), and multi-instrumentalist Shane Gaalaas (Uli Jon Roth, Yngwie) to name a few.
Artension's chemistry, and with it the foundation of an illustrious seven-album career, was based on Roger's longtime partnership with pianist Vitalij Kuprij (Trans-Siberian Orchestra) and singer John West (Royal Hunt) – a perfect fit for Shrapnel Records, the label of Mike Varney, wo had discovered Malmsteen and MacAlpine.
In addition, there were two albums with Angel of Eden ("The End of Never") and Artlantica ("Across the Seven Seas") in collaboration with Italian keyboardist Mistheria (Bruce Dickinson), who also enlisted Roger for his solo albums "Dragon Fire" and "Gemini" as well as for the two long players of the Vivaldi Metal Project.