---
Amel Brahim-Djelloul, Daniel Schmutzhard, Orchestre Jazz Franck Tortiller, Orchestre Pasdeloup & Wolfgang Doerner
---
Biography Amel Brahim-Djelloul, Daniel Schmutzhard, Orchestre Jazz Franck Tortiller, Orchestre Pasdeloup & Wolfgang Doerner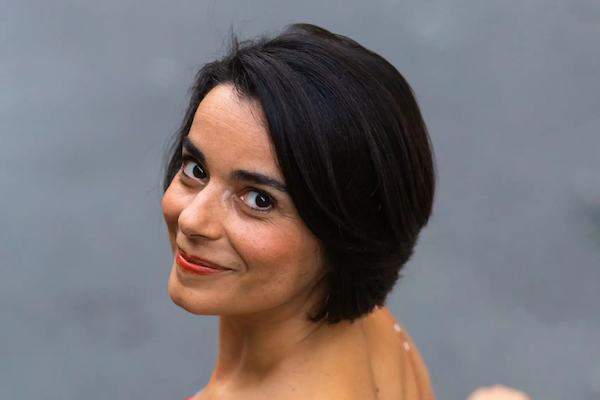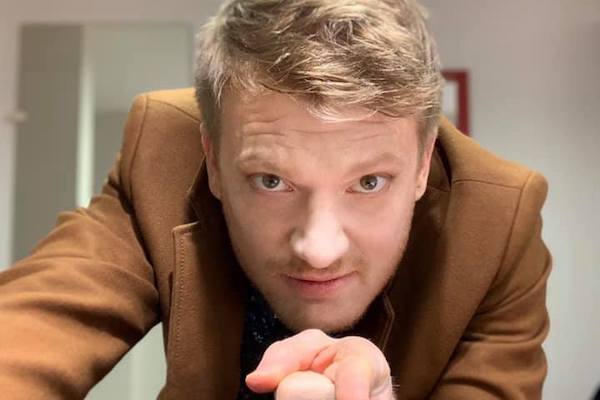 Amel Brahim-Djelloul
continues her luminous and singular path, rich in her two cultures. Two new recordings will be released and will punctuate her 2022/2023 season with concerts: "Les chemins qui montent", a program based on songs from Kabylia and compositions by Thomas Keck, and "Croisette", recorded with the Orchestre de Cannes and its conductor Benjamin Levy. We can also hear her with the Paladins of Jérôme Correas, the Debussy Quartet, the Amedyez Ensemble, or in the role of Eurydice (Orphée aux enfers by Offenbach) with Opera Zuid.
A graduate of the CNSMD in Paris, as well as of William Christie's "Jardin des Voix" and nominated in the "Most promising lyrical artist" category of the Victoires de la Musique classique 2007, she quickly sang many roles of the repertoire: Susanna (Le Nozze di Figaro) at Angers-Nantes Opéra and at the Opéra de Lausanne, Despina (Così fan tutte) at the Opéra de Nice, Servilia (La clemenza di Tito) at the Opéra de Paris and the Festival d'Aix en Provence, but also The Princess (L'Enfant et les sortilèges), Ninette (L'amour des trois oranges) and Suor Genovieffa (Suor Angelica) at the Opéra de Paris, the title role of Messager's Véronique at the Théâtre du Châtelet, Gabrielle (La Vie Parisienne) at Angers-Nantes Opera, Nanetta (Falstaff) at the Théâtre des Champs-Elysées, Adina (L'Elisir d'Amore) and Pamina (Die Zauberflöte) at the Opéra d'Avignon, Andreloun (Mireille) at the Chorégies d'Orange, Hébé, Fatime and Phani (Les Indes Galantes) at the Opéra national de Bordeaux and the Concertgebouw in Bruges, or Drusilla, Amore and Valletto in various productions of L'Incoronazione di Poppea (Opéra de Paris, Théâtre des Champs-Elysées, Berlin Staatsoper, Théâtre de la Monnaie in Brussels, Grand Théâtre de Genève, Opéras de Lille and Dijon), to name a few.
Regularly invited by many orchestras (Orchestre national de France, National Symphony Orchestra of Washington, Orchestre Philharmonique Royal de Liège, National Philharmonic Orchestra of Ukraine, Orchestre Philharmonique de Strasbourg, Orchestre des concerts Pasdeloup, Orchestre Symphonique National Algérien, Orchestre national d'Ile-de-France, Orchestre Philharmonique du Maroc...) and ensembles (Les Arts Florissants, Le Poème Harmonique, Les Paladins, Il Caravaggio, 2E2M, Mezwej, Les Talens Lyriques, Quatuor Debussy...), Amel Brahim-Djelloul broadens each season her range of personal projects which often link East and West, such as the programs "L'Orgue du Sultan" (with Achéron and Sultan Veld), "Les 1001 Lunes de la Princesse Boudour" (with Aymeric Lecerf and Nicolas Jouve), the "Populaires" recital (with Nicolas Jouve), "Canciones" (with C Barré) as well as her Mediterranean programs with the Amedyez Ensemble.
Her discography includes numerous opuses, like recitals with pianists Anne Le Bozec ("Les 1001 nuits") and Nicolas Jouve ("Populaires"), as well as a program of works from the Arab-Andalusian heritage ("Amel chante la Méditerranée") adapted by her brother, violinist and musicologist Rachid Brahim-Djelloul, and performed with the Amedyez Ensemble.
Amel Brahim-Djelloul is the artistic director of the association Nour with whom she sets up various projects ranging from teaching to the production of new shows and recordings.
She has been represented by RSB Artists since 2010.
Daniel Schmutzhard
The Austrian baritone begins the season 2012/13 as Marcello in La Bohème at the Oper Frankfurt, where he is a member since last season. During the season he will perform Conte in Nozze di Figaro, Eisenstein in Fledermaus and Heerrufer in Lohengrin. In October 2012 he will return to the Staatsoper unter den Linden and sing Sharpless in Madama Butterfly. Under René Jacobs he will be on tour as Papageno in Zauberflöte in Amsterdam, Brussels, Rome, Barcelona and Lissabon. At the Komische Oper Berlin he will sing the concert version of Weill´s Kuhhandel. In summer 2013 Daniel Schmutzhard will sing Papageno in a new production of Zauberflöte at the Bregenzer Festspiele.
Prestigious concert highlights are Schubert´s Winterreise at the Wiener Konzerthaus and a recital with Annette Dasch at the Schubertiade Schwarzenberg. At the Leipziger Gewandhaus he will sing Orff´s Carmina Burana, under the baton of Tomas Netopil the baritone part in Rachmaninoff´s Die Glocken at the Teatro del Maggio Musicale Fiorentino and Mahler-Lieder with the Tiroler Landesorchester in his hometown Innsbruck. In the near future he will have his debut at the Bayerische Staatsoper München, the Opéra National de Paris and his debut with the Wiener Philharmoniker.
Highlights of the last seasons were concerts with the Akademie für Alte Musik Berlin in Berlin, Amsterdam and Rotterdam, his recital debut at the Wiener Konzerthaus and at the Festival in Monfalcone, the world premiere of Metanoia by Jens Joneleit and Handel's Agrippina at the Staatsoper Unter den Linden, the concert performance of Die Zauberflöte with René Jacobs during the Mozart Week in Salzburg, Harlequin in Ariadne auf Naxos at the Wiener Staatsoper and Liszt's Die Legende der heiligen Elisabeth at the Theater an der Wien. Since 2008 Daniel Schmutzhard was e.g. at the Salzburger Festspiele, at the Theater an der Wien, in the Tage der Alten Musik Innsbruck, the Glyndebourne Touring Opera (Papageno), and also to hear as Pagageno in the new production of Die Zauberflöte under René Jacobs at the Festival d'Aix-en-Provence. This production was published on CD by harmonia mundi and was awarded with numerous international prizes. From 2005 to 2011 Daniel Schmutzhard was committed to the Volksoper.
Conductors and stage directors with whom Daniel has worked, are amongst others Daniel Barenboim, Sir Simon Rattle, Sebastian Weigle, Franz Welser-Möst, Bertrand de Billy, René Jacobs, Jean-Claude Casadesus, Leopold Hager, Ulf Schirmer, Michael Güttler and Johannes Wildner, and Robert Carsen, Jossi Wieler, William Kentridge, Marco Arturo Marelli, Vincent Boussard, Alfred Kirchner, Ernst Josef Köpplinger.In addition to his work at the opera stage Daniel Schmutzhard has also an excellent reputation as a concert, recital and oratorio singer.
He has given concerts and song recitals in the Wiener Musikverein and Konzerthaus, Berlin Philharmonie, Festspielhaus Baden-Baden, Kölner Philharmonie, Salle Pleyel Paris, Salzburger Osterfestspiele and the Salzburger Mozartwoche.
The young Austrian baritone Daniel Schmutzhard studied during his schooldays at the Tiroler Landeskonservatorium with Karlheinz Hanser and continued his education at the Universität für Musik und darstellende Kunst Wien with Prof. Ralf Döring. He has won numerous international competitions, including the Mozart Competition in Salzburg and the international song contest 'Das Lied' launched by Thomas Quasthoff.