---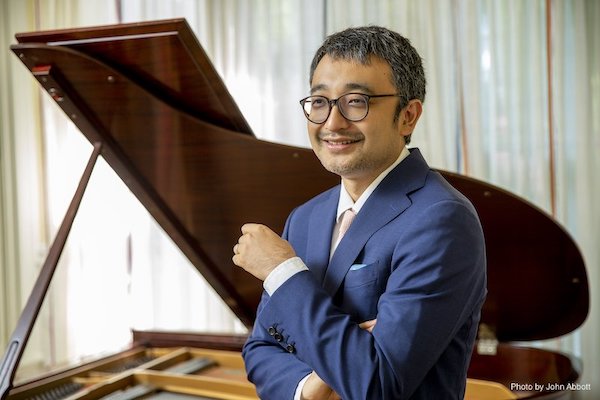 Tadataka Unno
Born in 1980 in Tokyo, Japan to parents who are music fans, Tadataka Unno grew up listening to many kinds of music. He began playing the piano at age 4. At age 9 he started to play jazz. He attended Tokyo University for Music and Fine Art where he studied music composition. Upon graduation, Unno joined one of Japan's leading bassist Yoshio Suzuki's trio. This was when his career took off. He spent first 10 years in Japan in his career. He decides to move to the birthplace of jazz, the United States, in 2008 and start from scratch. Unno was selected to attend Betty Carter's Jazz Ahead 2010 at the Kennedy Center in D.C. Upon recommendation by Nathan Davis and Curtis Fuller, he attended the Jazz Rising Stars Program of Ravinia Festival in Chicago in the same year. In 2013 he performed for a week at the Village Vanguard as a pianist for Jimmy Cobb Trio with Paolo Benedettini. In 2014 Unno joined tribute concert for the late great Dick Morgan in D.C with Steve Abshire, David Jernigan, David Einhorn, Nasar Abadey. In autumn he released his fifth album "Journeyer" and toured Japan with recording member, Hassan J.J. Shakur and Jerome Jennings. He is the member of Jimmy Cobb Trio, Roy Hargrove Quintet (He sadly has become the last pianist of the late great Roy Hargrove for 2016-2018), Winard Harper and Jeli Posse, Clifton Anderson Quartet, John Pizzarelli Trio, Jazzmeia Horn, and Jane Irving.
Since his arrival to the United States, Unno has performed at numerous famous jazz clubs like Village Vanguard, Kennedy Center, Dizzy's Club, Blue Note, Blues Alley, Jazz Showcase, Smalls, Mezzrow, Fat Cat, The Cell, Minton's, Lenox Lounge, Jazz Standard, Side door, Scullers, Dakota, Catalina, New Morning in Paris as well as churches and local restaurants like Arturo's in West Village. He has performed / recorded / toured with Roy Hargrove, Jimmy Cobb, John Pizzarelli, Frank Wess, Joe Wilder, Jimmy Heath, Houston Person, Slide Hampton, Al Foster, George Mraz, Winard Harper, Clifton Anderson, Hassan J.J. Shakur, Essiet Essiet, Jim Cammack, Ray Drummond, David Williams, Curtis Lundy, Gerald Cannon, Willie Jones III, Eddie Henderson, Wallace Roney, Eddie Allen, Annie Ross, Mary Stallings, Roberta Gambarini, Jazzmeia Horn, Joel Press, Bob Mover, Scott Hamilton, Harry Allen, Billy Kaye, Jackie Williams, Steve Little, Steve Williams, Victor See Yuen, Steve Nelson, Dave Pike, Chuck Redd, Nicki Parrott, Ralph Moore, Javon Jackson, Vincent Herring, Eric Alexander, Peter Bernstein, John Webber, Chuck Riggs, Peter Washington, Kenny Washington, Neal Smith, Joe Farnsworth, Jonathan Blake, Patrick O'Leary, Jacob Melchior, David Wong, Dezron Douglas, Yasushi Nakamura, Jerome Jennings, Jovan Alexander, Jonathan Barber, Ben Solomon and many more. The stimulating environment of New York is improving his already refined musicality.
He is considered one of the Japanese most gifted jazz musicians and his technique, creativity, balanced sense and beautiful tone continue to mesmerize audiences. Towards the end of their lives, both the legendary Hank Jones and Japanese jazz pianist Yuzuru Sera mentored Unno, having the highest trust in his talents. Unno looked up to them not just as mentors in music, but as mentors of life. When Hank Jones, at the age of 91, passed away in May of 2010 to the sadness of countless friends and fans, Unno was at his deathbed. Through a great sadness, Unno now holds the baton of jazz piano left by Jones.