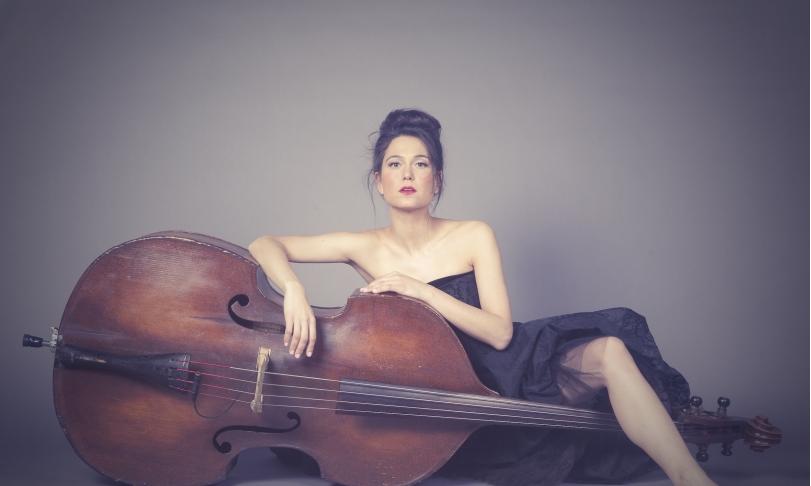 Surfboard, with 85-year-old tenor saxophonist George Coleman and double bass/vocalist Brandi Disterheft, 45 years younger than him, is a cross-generational project with Klaus Mueller on piano and Portinho on drums, who romp between the two cornerstones in terms of age.
George Coleman began his career as a jazz musician in the 1950s as an accompanist to the blues legend B.B. King. In New York he worked with Lee Morgan and Jimmy Smith. Later on, he performed and recorded with Johnny Griffin, Lionel Hampton, Charles Mingus, Chet Baker and Ahmad Jamal. Together with Miles Davis and Herbie Hancock he contributed to the creation of legendary jazz albums.
Trained as a classical pianist, Klaus Mueller is active in the New York jazz scene, especially in the Latin and Brazilian jazz area, where he has worked with artists such as Portinho, the drummer of Surfboard, who is known as the "James Brown of Brazilian Funk Samba".
Brandi Disterheft is not only active on the double bass and as a singer, but also as a songwriter. Her mother was a jazz B3 organist who performed with The Supremes and Carlos Jobim. She got her daughter to start classical piano studies at the age of five. Disterheft's aunt Angie Jaree, the aunt of Brandi Disterheft and a session singer in LA (Claire Fischer, Sergio Mendez), encouraged Disterheft to focus on singing and developing her vocal quality. At the age of 26, her teachable student won a JUNO (Canadian Grammy) for her "debut" album and ended up with the legendary Hank Jones on bass. Recording sessions and live acts followed in collaboration with Anita O'day, Benny Green, Cyrus Chestnut, Vincent Herring and Renee Rosnes, to name but a few. Surfboard is her fifth own album.
Surfboard transports fourteen songs that originate from the blues, mainstream jazz and the Brazilian and American songbooks. Brandi Disterheft sings these songbook numbers and her own haunting lyrics with a very individual, instantly recognizable voice that conveys vulnerability and emotional intelligence. Her dynamic, harmonious bass lines provide the extremely lively pace on surfboard that motivates her outstandingly skilled musicians. Her dynamic, harmonious bass lines provide the extremely lively pace on surfboard that motivates her outstandingly well-placed fellow musicians to perform at their best. Disterheft has a very special musical affection for Portinho: "I wanted to record us," says Disterheft. "Porto has a way of uplifting the beat. It's so funky, with such an infectious groove, and he has so much dynamic range. He has strict rules, but once you learn them, he wants you to break away. He's always anticipating, turning around the phrases. It's so much fun."
Surfboard proves to be an extremely successful album, which scores with varied pieces full of vitality, which not only show Brandi Disterheft on double bass and alternatively as a singer with a cheeky voice, but also all the top-class musicians in high recording quality in a lively playing mood.
Brandi Disterheft, double bass
George Coleman, saxophone
Klaus Mueller, piano
Portinho, drums