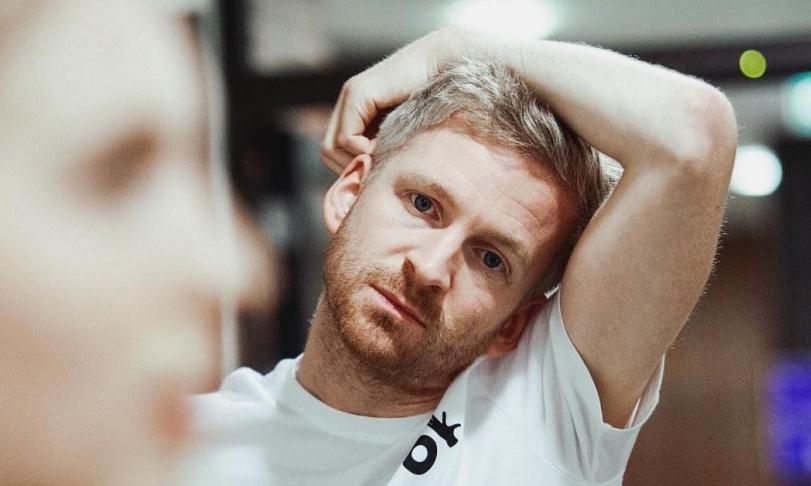 Composer, multi-instrumentalist and producer Ólafur Arnalds started his musical career as a drummer in metal bands in his native Iceland before he discovered the ethereal soundscapes that are still his trademark today. Components of these soundscapes are a mixture of pop, rock, classical and electronic music. Re_member from 2018 is now followed by his fifth studio album some kind of peace, which he recorded in his studio in the city of Reykjavik earlier this year. Although the album was recorded just before the Corona crisis, it wonderfully proves to be a consolation in our rather grey times. But more about that later.
Ólafur Arnalds always takes off for high flights when, as on some kind of peace, he gets the opportunity to work with musicians who bring strong personal ideas about making music. The opening piece "Loom" is co-created by the British musician Bonobo, who provides a pulsating, eclectic sound inspired by the wild landscape of Iceland. "The Bottom Line" is characterized by the dreamy singing of the German singer/songwriter Josin, who gives the listener the impression of witnessing the awakening of nature after a long hibernation. "Back To The Sky" is the playground for the Icelandic singer JFDR, who tells of longing and yearning with a bright and clear voice, creating an atmosphere that is typical for the cool north, and especially for Iceland.
For this album the musicians were chosen not only because of their strong personalities, but also because of the personal bond that Ólafur Arnalds shares with them: "All these people were with me at this point in my life, or the experiences that influenced the album. It is unimaginable for me to make a personal album and not include my friends".
The piece "Spiral" is minimalistic and haunting, with ethereal violin sounds and sparsely used piano. The album closes with "Undone", a piece that includes a speech passage by the American singer Lhasa de Sela, according to which the feeling of being born is the same as that of dying.
The year 2020, which is coming to an end, was a largely unlucky year, marked by the still unconquered virus, which urgently needs the consolation of the insecure people. And this is exactly what Ólafur Arnalds' latest album is best suited for, with its calmly flowing but never monotonous pieces, which are strongly connected to Iceland's nature and spread an optimism that has a comforting, soul-healing effect.
Only very rarely do you come across an album like Ólafur Arnalds' some kind of peace, which in bad times gives hope for a better future worth living.
Olafur Arnalds
Josin
JFDR
Bonobo
Björk Oskardottir
Sigrun Hardardottier
Karl Pestka
Unnur Jonsdottier