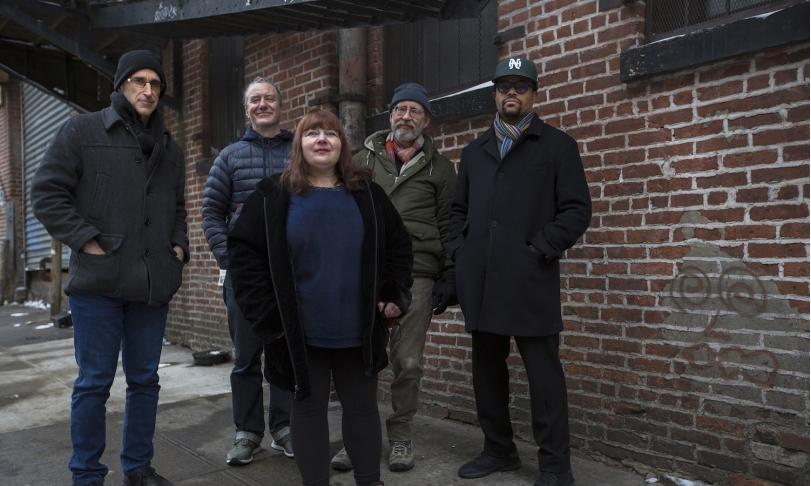 It takes a strong personality to make jazz miles from the mainstream. Yelena Eckemoff is such a personality. Ten albums released so far with, among other things, remarkably different jazz and now also the eleventh album, a Jazz album, I am a Stranger in This World testify to an extremely idiosyncratic way of making music. The new album is part of a long-term project inspired by biblical psalms, whose settings are a matter of the heart for pianist and composer Yelena Eckemoff. "I'm a melodist, but the melodies that emerge from the words of the Psalms are, in my opinion, the best melodies I create," she says. The pieces on the album are purely instrumental interpretations of psalms, and each piece is labeled with a line from the corresponding Bible verse, so listeners can gain a deeper enlightenment from linking the music to the psalm, if they so choose. The music on I Am a Stranger in This World, however, allows one to enjoy such religious insight. Yelena Eckemoff is not an evangelist, but her work with the Psalms contains, in her view, an important message for the world: "There is a higher power. Even the people who don't believe in God, but believe in government, society or humanity - well, government, society or humanity is the higher power. Something greater than themselves. My message is that people can overcome fears and insecurities and trust in a higher power." This message is indeed exceedingly welcome in the current political and pandemic world situation.
The profound power conveyed to the listener by the sometimes fabulously luminous pieces gathered on the new album recorded during Pandemic 2020 is due not only to the tonally beautiful, strong compositions, but also to the respective interpretations of the pianist, who here for the first time on her jazz recordings makes Fender Rhodes sound as well as acoustic piano, and the highly motivated, creative team of fellow players. Last but not least, the album, mixed and mastered by Rich Breen, shines with its classy recording technique.
Ensemble bassist Drew Gress aptly sums up the qualities of I Am a Stranger in This World this way: Yelena follows her own muse and seems unaffected by current trends in the music scene. She is an organically grown original. The music she makes reflects her true spirit and is irresistible. She makes the music of her heart, which has deep meaning for her. Each of her projects illuminates a different facet of her work and gives me the opportunity to do what I do in a new way.... whether it's underpinning contrapuntal design, cushioning lush organ pads with lush bass, or contributing half-baked chatterbox funk to a landscape of a very different character. She creates her own new worlds.... And as an improviser, you have a chance to learn from her."
Yelena Eckemoff, piano, Fender Rhodes
Ralph Alessi, trumpet
Adam Rogers, guitars
Ben Monder, guitar
Christian Howes, violin
Drew Gress, e-bass, double bass
Nasheet Waits, drums
Joey Baron, drums