---
Album Info
Album Veröffentlichung:
2023
HRA-Veröffentlichung:
10.08.2023
Das Album enthält Albumcover
1

Amsterdam After Dark

06:03

2

Easy Talk

04:48

3

Jammin' At The Kirk

05:53

4

Night Lights

06:36

5

So Tired

05:43

6

The Groove Merchant

06:04

7

Watch What Happens

05:30

Total Runtime

40:37
Info zu After Dark
Dark (noun):
a: a place or time of little or no light (ex: night, nightfall)
b: absence of light
I've always been somewhat of a night owl. I suppose it comes with the territory of being a jazz musician. We feel at home in dimly lit, hazy settings during the wee small hours of the morning. Something about nighttime has always been enchanting to me. There are endless possibilities, and one never knows what could happen before daybreak.
Towards the end of 2021, however, I found myself in a state of darkness that was truly unfamiliar to me. Like every other musician, the pandemic had brought my career to a grinding halt in the previous year. It seemed like losses were becoming a pattern and grief was becoming more than I could bear. At times, I even questioned whether I still WAS a musician. As the beginning of 2022 approached, I was faced with the reality that three of my greatest musical mentors had passed on, and I suddenly felt a new weight of responsibility for carrying on the tradition of the Hammond B-3 Organ in jazz. Consequently, I found a fresh sense of purpose and inspiration.
So with no real game plan in place, I booked a weekend in the studio and hired friends that I knew could deliver the feeling I was looking for. I have always had an affinity for the sound of a baritone sax in front of the organ trio. Going all the way back to George Benson's first two albums with Ronnie Cuber and Lonnie Smith, as well as recent releases by my friends Adam Scone and Ian Hendrickson-Smith, the format has a certain grit and heaviness not found in other configurations within the jazz realm.
After dark, there is magic and mystique waiting… and maybe even some true darkness… but AFTER dark, there is always light!
Chris Hazelton, Hammond B-3 organ
Brett Jackson, baritone saxophone
Jamie Anderson, guitar
John Kizilarmut, drums
Pat Conway, congas (tracks 1, 5, & 7)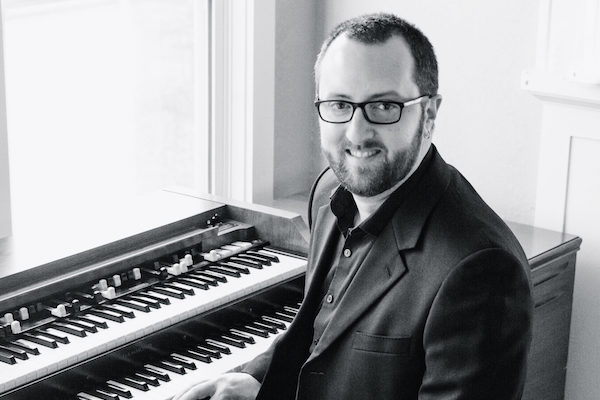 Chris Hazelton
Some things in life are just meant to be. The first time Chris Hazelton experienced a real Hammond B-3 organ, he knew instantly that it was the instrument he was destined to play. At the request of his college professor, the then-underage aspiring musician snuck into a dark Kansas City jazz club called Bobby's Hangout to hear the man behind the console, jazz organ master Everette DeVan. After several weeks of coaxing, Mr. DeVan agreed to take Chris on a student, showing him the ins and outs of the complex machine. With a background in string bass and piano, Chris' transfer to organ was a natural one.
From 2007 to 2009, Chris called the Big Apple home. New York City provided an education that can only be found by living there. The rhythm of the city and the constant presence of jazz royalty helped sharpen his playing into a potent combination of groove and artistry. During his time there, Chris regularly performed at legendary Harlem jazz clubs such as Minton's Playhouse, the Lenox Lounge, and Showman's Jazz Lounge. In 2009, Chris had the honor of studying with the world's foremost authority in the jazz organ world, Dr. Lonnie Smith!
Upon returning to his native Kansas City, Chris has made a name for himself as one of the premier jazz organists in the midwest and recently made an appearance with the Kansas City Jazz Orchestra at the Kauffman Center for the Performing Arts
His flagship ensemble, Chris Hazelton's Boogaloo 7, was assembled in 2013 and held a impressive seven-year Friday night residency at Kansas City's Green Lady Lounge. This seven piece unit focuses on funky, rhythmic soul-jazz that harkens back to the late 1960's and early 1970's, a time when Lou Donaldson, Jimmy McGriff, Charles Earland, Grant Green, Lonnie Smith, and a host of others packed dance floors and venues along the "Chitlin Circuit". The Boogaloo 7 has released two 45rpm 7-inch vinyl singles and two full-length LPs on Sunflower Soul Records, a label established by Hazelton in 2014 that produces soulful recordings with unashamedly old-school, analog vibe.
For nearly 10 years, Chris served as the organist at "The Historic" Centennial United Methodist Church in the 18th & Vine Jazz District of Kansas City, MO – a church that was once home to Count Basie and Charlie Parker. He plays bass guitar with the popular soul ensemble The Freedom Affair. He is happily married to the love of his life, Erica, and together have a daughter named Evelyn and a son named Jaxon.


Dieses Album enthält kein Booklet