---
Album Info
Album Veröffentlichung:
2021
HRA-Veröffentlichung:
02.04.2021
Das Album enthält Albumcover
Entschuldigen Sie bitte!
Sehr geehrter HIGHRESAUDIO Besucher,
leider kann das Album zurzeit aufgrund von Länder- und Lizenzbeschränkungen nicht gekauft werden oder uns liegt der offizielle Veröffentlichungstermin für Ihr Land noch nicht vor. Wir aktualisieren unsere Veröffentlichungstermine ein- bis zweimal die Woche. Bitte schauen Sie ab und zu mal wieder rein.
Wir empfehlen Ihnen das Album auf Ihre Merkliste zu setzen.
Wir bedanken uns für Ihr Verständnis und Ihre Geduld.
Ihr, HIGHRESAUDIO
1

2 Heads

03:01

2

Price of Blue

06:22

3

Two

03:38

4

Hard Way

03:13

5

Walking

03:47

6

Lightning

04:15

7

One More Hour

03:43

8

No Question

04:08

9

Awake for the Sunrise

03:58

10

Head of Roses

04:35

Total Runtime

40:40
Info zu Head of Roses
Das Ausdruckspanorama des Soloprojekts der Wye Oak-Hälfte Jenn Wasner zeugt in der 2ten Albumrunde von Weitsicht und emotionalem Tiefgang innerhalb eines Songwritings, das auf akustische Gitarren, intime Klavierpassagen und dem Folk verbundene Ästhetik genauso zurückgreift wie auf Beats aus der Dose und Ambient-Americana-Gitarren-Gitarrenchords, die die Räume melancholisch zum Leuchten bringen und von Jenn´s variabler, intimer Stimmfarbe eindrucksvoll coloriert und illustriert werden. Die Multiinstrumentalistin, Produzentin und Songwriterin aus Baltimore bewegt sich mit Experimentierfreude durch ausladende und hochmelodische, das Herz ein ums andere Mal öffnenende, elektro-akustischen Indie-Pop-Songs, die sich thematisch mit Herzensbrecherei aus beider Seite Perspektive auseinandersetzen.
Flock of Dimes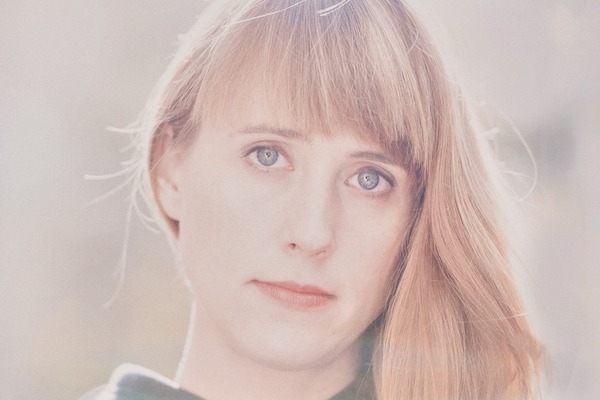 Flock of Dimes
It's been a year since Jenn Wasner left Baltimore, where she grew up, where her family is, where she began playing music, where she started Wye Oak with Andy Stack and where she was a beloved and integral part of the community. "Baltimore, to me, is noise, and light, and excitement, and constant activity, and all the good and bad things that come along with that," says Wasner, who also shared that Baltimore is overwhelming in the best and worst senses of that word. She was worried that it was eating her alive.
Now she lives in a brand new place: in a quiet house in the woods in North Carolina. And so, when you listen to her debut record as Flock of Dimes, If You See Me, Say Yes, think about how when she says yes to one thing, she's saying no to another. How this record is a kind of monument to those moments of being poised on the precipice, that feeling of diving into the new but at the same time looking back at what's left behind. When standing on an edge like that, both sides - what came before, what's ahead - are in such sharp relief, and this record comes out of that intensity; from "Birthplace" to no place at all; from a deep history to a future in flux. Maybe that's why so many of these songs are built around these ecstatic moments; when it feels like something is spilling open or breaking through, from the cosmic dance-dream of "Minor Justice" to the soaring reassurance of "Everything Is Happening Today." Or "Semaphore," a signal sent from a distance, an attempt to bridge the infinite space between two people (or two cities).
Flock of Dimes started out as an outlet for Wasner's more experimental/electronic side and, following a string of 7" singles, this debut LP is the culmination of three years of rapid growth & exploration for her, physically, musically and psychologically. From the initial recording in Baltimore (with Mickey and Chris Freeland), to the process of refining and tweaking (alone and with friends in Durham, Brooklyn, and beyond), to the mixing in Dallas (with John Congleton), it's the first record where Jenn has done almost everything - writing, playing, producing- by herself. She said that making this record on her own after having spent so much time making music in close collaboration was harder than expected, but also liberating. You can hear that in the songs, too - so many of them are about being lost, and being free.
Wasner frequently talks about the various competing versions of herself; the Jenn who tells herself that she's being self-indulgent, that she should be out saving the world (whatever that means); and also the workaholic Jenn who never wants the record to be done, who identifies with Arthur Russell, for whom declaring a song finished felt like a kind of death. But the songs on this record seem to come from another Jenn - the version of herself who "believes in magic, and love, and the mysteries of the universe and shit like that". The Jenn who loves making songs more than anything.
"If You See Me, Say Yes" refers to the decision I've made to continue to share music with people" she explains of the album's title. "I realized long ago that I will always make music - it's such a crucial part of my life, and is the way that I process my experience and, hopefully, find peace. But the choice to share it is separate from that urge - and it comes down to feeling like the connection between people, even amongst strangers, is worth the risk. It's about valuing beauty and connection over fear and alienation, and trying to live with an almost radical sort of vulnerability-- on all levels, at all times." And now we see her, with her most personal, considered & introspective work to date - an album where each track is as essential as the one before it & the one that follows - and we are most definitely, resolutely saying an unconditional yes.


Dieses Album enthält kein Booklet