---
Nils Landgren, Michael Wollny, Lars Danielsson, Wolfgang Haffner
---
Biographie Nils Landgren, Michael Wollny, Lars Danielsson, Wolfgang Haffner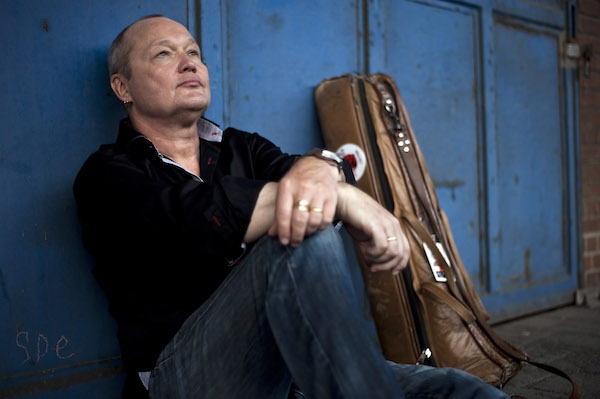 Nils Landgren
With his smoking, hard-hitting "Funk Unit", the man with the Red Horn has been responsible for a bunch of successful CDs over the past years. His concerts from Stockholm to Beijing have been met with ecstatic acclamation. In duo with pianist Esbjцrn Svensson, he has elevated Swedish folk music to the level of subdued works of art. As the artistic director of the 2001 Berlin Jazz Festival, designed a state of the art presentation of Scandinavian trends and moods. In May 2002 Nils was honored with the Tore Ehrling-prizeґ by the Swedish Society Of Popular Composers for "His outstanding contribution to spread swedish jazz music around the globe".
He is a world-class soloist and artist with heart and soul: Nils Landgren.
Jazz and church music shaped his childhood. As cornetist, Nils Landgren's father brought US jazz into the house. The traditional Swedish chorales and songs came from his grandfather, who was a preacher. Nils Landgren was born in 1956. He began playing drums at the age of six. At 13 he layed his hands and lips on the trombone and was hooked for life.
Between 1972 and 1978 Nils studied classical trombone at the music college in Karlstad with David Maytan and at the university in Arvika with Ingemar Roos. During this time he also met the legendary Swedish Folk-Jazz pioneer Bengt-Arne Wallin and the fantastic tromboneplayer and proffessor of the Graz Conservatory in Austria, Eje Thelin. These two men completely changed the way for Nils to go; from a strict classical player to an improviser with his own idea of what to play and why. After his graduation Nils moved to Stockholm to work as a professional tromboneplayer. First the life of a struggling jazz musician, making no money but gaining loads of experience. Then the call that totally changed his life: an offer to go on tour with Sweden's most successful pop star of that time Bjцrn Skifs who at that time was at #1 in the US pop charts with Hooked on a feelingґ. The money was ok, the vibes were cool and the band was simply great! Ever since that time Nils Landgren has been involved in a variety of music styles and projects. These include jazz, rock, soul, hip hop, big band's, studio sessions, and by his own reckoning, at least 500 albums. Mostly, for natural reasons with Swedish artists but also with such internationals stars as ABBA, The Crusaders, Eddie Harris, Bernard Prettyґ Purdie and Herbie Hancock. Nils even plays on the first Wyclef Jean solo album, titled Carnivalґ.
In 1981 Thad Jones invited the Swede into his new Bigband project Ball of Fireґ, to take the lead-trombone chair. The band was built up around such great musicians as Jerome Richardson, Jerry Dodgion, Tim Hagans, Bobby Burgess, Roger Kellaway, Sahib Shihab, Dusko Goykovich, and Benny. "A fantastic band, sad that it did not work out in the end", Nils says about that expreience. Two years later Nils debut album Planet Rockґ was released, followed by Streetfighterґ in 1984, You are my Nr 1ґ in 1985, Miles from Dukeґ with Bengt-Arne Wallin in 1987, Chapter Two 1ґ, in 1987, Chapter Two 2ґ and Follow your heartґ in 1989. Between 1985 and 1987 Nils also performed as actor, singer, trombonist, and dancer in over 360 performances of the Swedish "play of the year", SKЕL, as well as appearing in several TV-films as an actor.
1992 saw the first performances and recording of the Nils Landgren Unit; the recording was called Red Hornґ, and was mixed by the legendary sound engineer Bruce Swedien. (re-release 2001 as "The First Unit", ACT 9292-2). That same summer the band performed at the Playboy Jazzfestivalґ in Los Angeles, hosted by the great Bill Cosby. The final breakthrough outside of Scandinavia came first in 1994: it was at the Jazz Baltica Festival in Germany that the Unitґ became the Funk Unitґ. The album Live in Stockholmґ (ACT 9223-2) with guest star Maceo Parker was released that year and was the foundation for the collaboration with Siegfried Loch and his young ACT label.